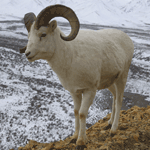 Parks for Research. Research for Parks.
Welcome to the possibilities of conducting research in the shadow of Denali. While the park employs several scientists, there are myriad opportunities for students and academic professionals to conduct research in this sub-arctic wilderness.


Research Fellowships
A variety of fellowships are offered through the Murie Science and Learning Center Program of Research Fellowships

The deadline for submitting applications for 2015 will be February 16, 2015.

Researcher-in-Residence Program

In 2012, Denali initiated a researcher-in-residence program.
Discover past researchers-in-residence