Student Resources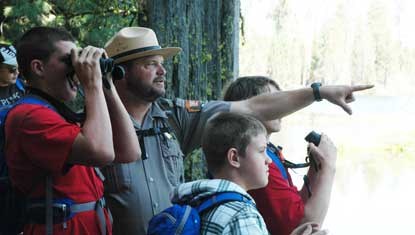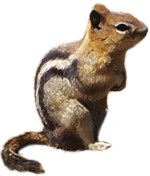 What Will You Discover?
Imagine walking on a boardwalk alongside bubbling pits of mud and hissing cracks in the earth. Steam rises from boiling pools and moistens your skin, and the smell of sulfur fills the air. A quiet squeak makes you look up and see a golden mantled squirrel perched on the handrail. Can you imagine this scene? Would you like to join this journey?
You are personally invited to learn more about Lassen Volcanic National Park. Use the information below to discover your national park.
Student Documents
Documents without links may be requested by emailing lavo_information@nps.gov or calling (530) 595-4480.

General Volcanology (pdf, 174KB)
Lassen History Timeline (pdf, 199KB)
Lassen Geology (pdf, 126KB)
Lassen Weather Statistics (pdf, 151KB)
Plants and Animals of Lassen (pdf, 116KB)
Introduction to Lassen Volcanic National Park (pdf, 95KB)
Lassen Peak and Mount St. Helens Comparison (pdf, 960KB)
Other Useful Park Documents
Park Newspaper, Peak Experiences
Lassen Bird List
Lassen Wildflower List
Lassen Wildflower Guide
Lassen Conifer Guide (pdf, 888KB)
Condensed Geologic Map
Lassen Volcanoes (pdf, 1.5MB)
Lassen Rock Guide
Lassen Amphibians and Reptiles
Bear Safety
Explore the Undiscovered
Kohm Yah-mah-nee Visitor Center 'Green' Brochure
Useful Park Web pages
Lassen Animals
Lassen Plants
Lassen History and Culture
History of Drakesbad Guest Ranch
Lassen Wildflowers Photo Gallery
U.S. Geological Survey, Lassen Peak
Other Resources
Trees of Lassen National Forest (includes many trees found at Lassen Volcanic National Park)
That is Some Hot Water!
Lassen Volcanic National Park is located in the northern section of California. The park is known for its many volcanoes and hydrothermal (hot water) features. Did you know that know all four types of volcanoes found on earth can be found at this one park? Or that the one of the hottest steam vents (fumaroles) in the world is here at Lassen? The hydrothermal areas in the park are examples of ongoing volcanic activity, and are reminders that Lassen is constantly changing.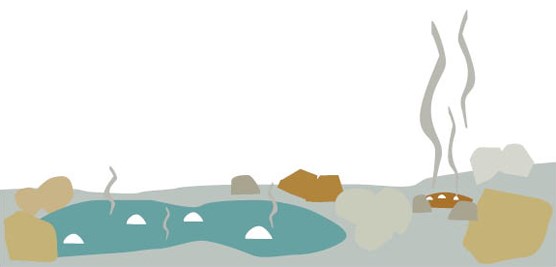 Last updated: May 4, 2019