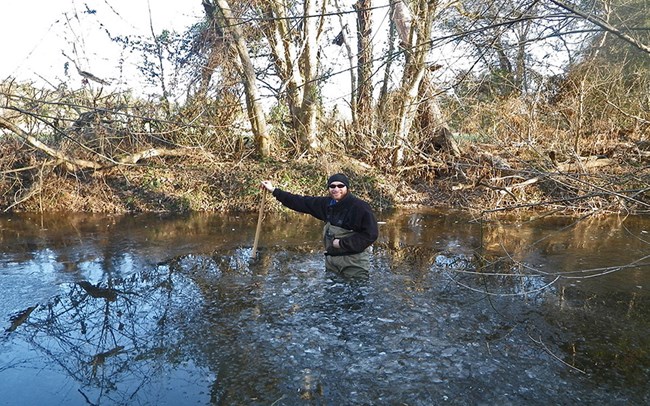 Importance and Issues
Water chemistry has ecological significance because the chemical composition (including nutrient content) of surface water is a critical attribute of aquatic habitats and an integrator of hydro-biogeochemical conditions and processes occurring throughout associated watersheds. The data obtained through water chemistry monitoring thus serve to indicate current and changing ecological conditions in both surface waters and watersheds.
Water chemistry has management and policy significance because the National Park Service (NPS) is legally required to protect pristine water quality and improve impaired water quality. Streams and rivers managed by the NPS must meet State and Federal water quality criteria as defined by the Clean Water Act (CWA). In addition, the NPS is required by the Government Performance and Reporting Act (GPRA) to establish and evaluate attainment of goals for meeting water quality criteria.