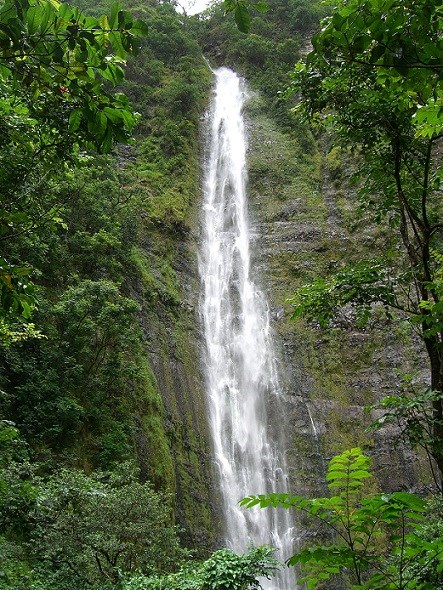 Closure Notice
The Pools of 'Ohe'o in our Kīpahulu District are CLOSED indefinitely due to safety concerns with landslides. We will update the condition of the pools once it becomes available. Hiking trails in Kīpahulu remain open.
The Kīpahulu District of Haleakalā National Park can be accessed by driving 12 miles past the town of Hāna, on the famous Hāna Highway that circumscribes the northeast coast of the island of Maui. This area of the coast has been inhabited by native people for hundreds of years and remains an integral part of a thriving culture. Visitors to the Kīpahulu District are treated to views of waterfalls, sweeping ocean vistas, and Hawaiian cultural experiences.
What to bring:
- Sun protection (hat, sunglasses, sunblock)
- Rain protection (rain gear, jacket, poncho)
- Mosquito repellent
- Food (no food for sale in the park)
- Water bottles (drinking water available at all visitor centers)
- Sturdy shoes (hiking boots or athletic shoes)
The nearest gas station is located in the town of Hāna.