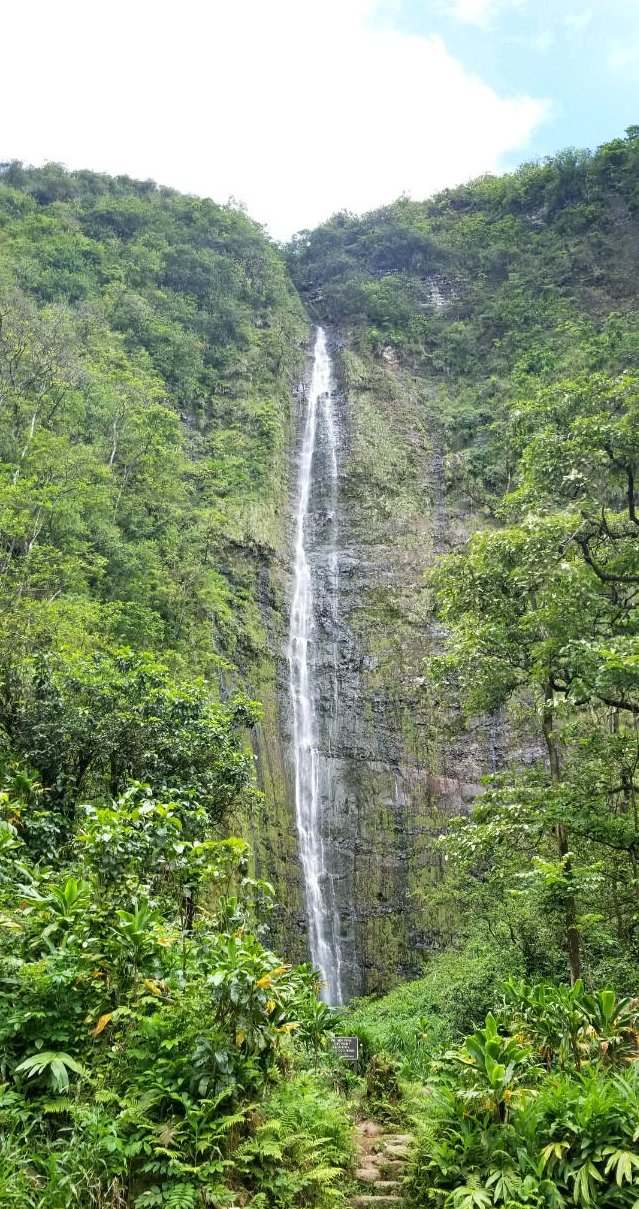 The Kīpahulu District of Haleakalā National Park can be accessed by driving 12 miles past the town of Hāna, on the famous Hāna Highway that circumscribes the northeast coast of the island of Maui. This area of the coast has been inhabited by native people for hundreds of years and remains an integral part of a thriving culture. Visitors to the Kīpahulu District are treated to views of waterfalls, sweeping ocean vistas, and Hawaiian cultural experiences.
---
Know before you go:
The Kīpahulu District protects an intact ahupua'a, a traditional Native Hawaiian land division that protects all resources from sea to summit. The streams are home to endemic gobies and other fish species that evolved from ancient salt water ancestors. The following information will help you have a safe and enjoyable visit.
Dress for hot, humid, rainy weather.

Fill up your gas tank and bring food. Neither are available in the park.

Bring water, sunscreen, mosquito repellant, and wear sturdy shoes.

Paying the entrance fee with a credit card.

Kīpahulu is remote. Emergency medical assistance is at least one hour away.

Leave natural resources and cultural artifacts, rocks, and structures alone.

Flash floods and sudden rock falls can occur at any time! Swimming and wading in the streams is not recommended. Always stay out of closed areas.