Kīpahulu District

Ka ʻĀina O Ka Makani Kāʻili Aloha
Land of the love-snatching wind.

This area of the coast has been inhabited by native people for hundreds of years and remains an integral part of a thriving culture. Visitors to the Kīpahulu District are treated to views of waterfalls, sweeping ocean vistas, and Hawaiian cultural experiences.

The Kīpahulu District of Haleakalā National Park can be accessed by driving 12 miles past the town of Hāna, on the famous Hāna Highway that circumscribes the northeast coast of the island of Maui.



There are plenty of opportunities for visitors to experience the wonders of Kīpahulu. You can take a hike! Observe the streams from the Pīpīwai trail and see if you can spot the freshwater shrimp and rock-climbing goby. 

Take a look at our calendar and join us for a ranger program. Rangers are available at the Visitor Center to answer questions, offer suggestions, and talk story.

Drive-up camping is available in Kīpahulu although it is often wet, remote, and far from most amenities. Be sure to learn more about current conditions and brush up on the rules and regulations before finalizing any plans.

The Pools of ʻOheʻo in the Kīpahulu District are not accessible for entry due to a number of safety concerns. While visiting the park, you are responsible for your own safety. It is important to obey all posted signs and heed all safety warnings. The pools can be viewed safely from the Kūloa Point Trail.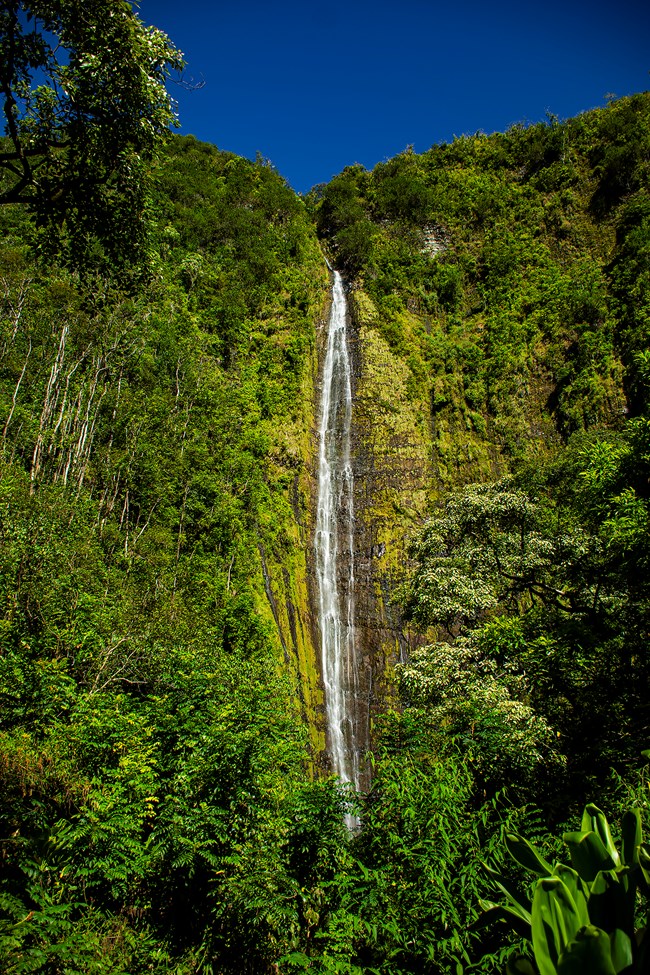 Know Before You Go:

The Kīpahulu District protects multiple intact ahupua'a. An ahupuaʻa is a traditional Native Hawaiian land division that protects all resources from sea to summit. The streams are home to endemic gobies and other fish species that evolved from ancient salt water ancestors. The following information will help you have a safe and enjoyable visit.
Dress for hot, humid, rainy weather.

Fill up your gas tank and bring food. Neither are available in the park.

Bring water, sunscreen, mosquito repellant, and wear sturdy shoes.

Pay the entrance fee with a credit card.

Kīpahulu is remote. Emergency medical assistance is at least one hour away.

Flash floods and sudden rock falls can occur at any time! Entry and wading in the streams is not recommended. Always stay out of closed areas.


Last updated: March 16, 2023