Nature & Science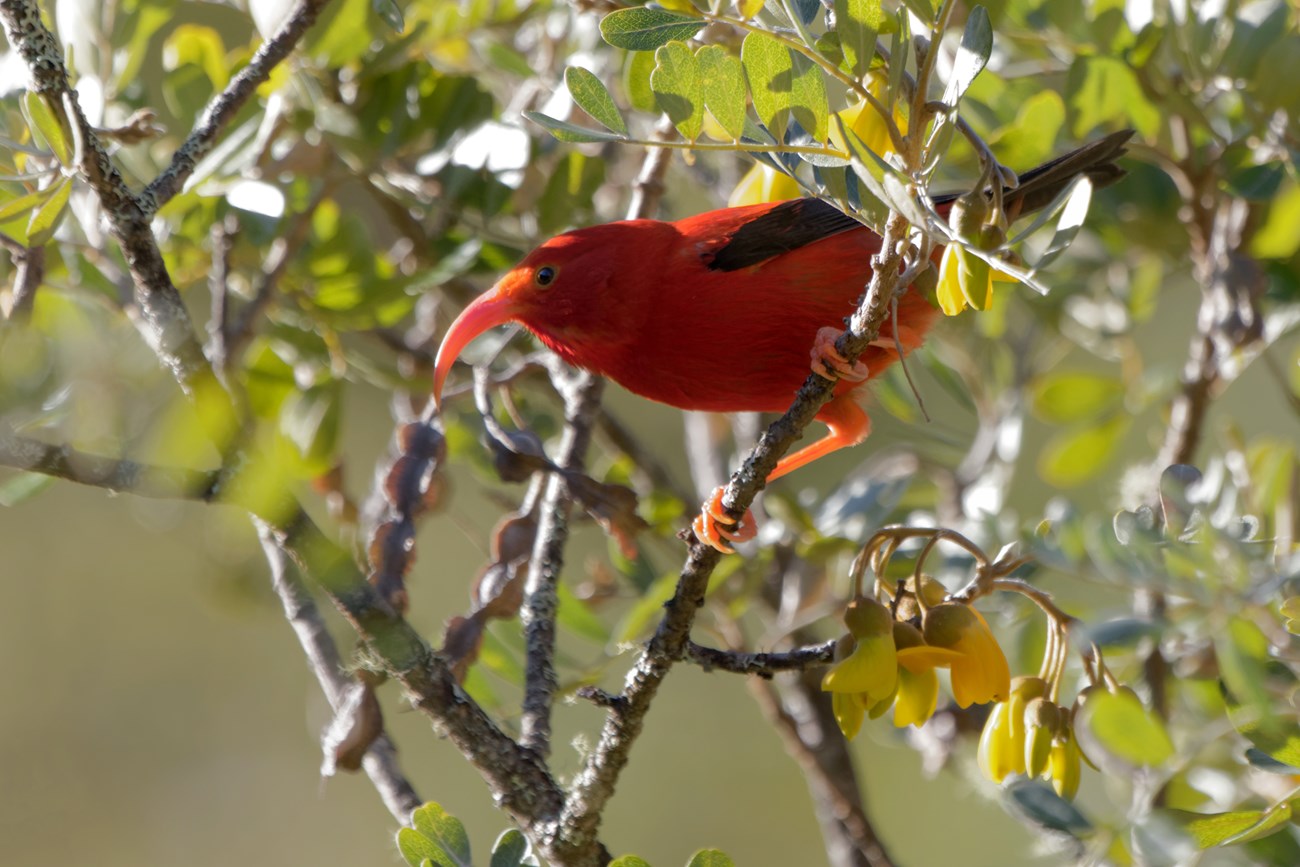 Isolated in the mid Pacific, the Hawaiian Islands are the most remote major island group on Earth. They were formed as the Pacific Plate moved across a volcanic "hot spot" within the earth's mantle. Lying 2,400 miles (3,862 km) from the nearest continent, they have never had connection to any other land mass. Natural crossings across this great expanse of ocean by animals and plants were extremely rare and very surprising occasions. After such accidental arrivals, and isolated from mainland populations, these pioneer organisms took strange courses of evolution and allowed a unique biota to develop.
Unaccustomed to mainland competition, however, these remote native island ecosystems are defenseless against mainland alien species, and have been decimated by new grazers, predators and diseases.

Haleakalā National Park, and its East Maui Watershed Partner neighbors, still harbor an astonishing relict of these native island ecosystems. The major effort of Haleakalā's resource stewardship is to preserve intact this superb example of the Hawaiian Islands' native ecosystems.
Learn more about the animals, plants, environmental factors, and the natural features & ecosystems of Haleakalā National Park.

Explore some of the publications and reports of the work that has been done to protect, manage, and persereve the species and ecosystems that make Haleakala unique.
Last updated: February 22, 2022