Thing to Do
Short Hike to Makahiku Falls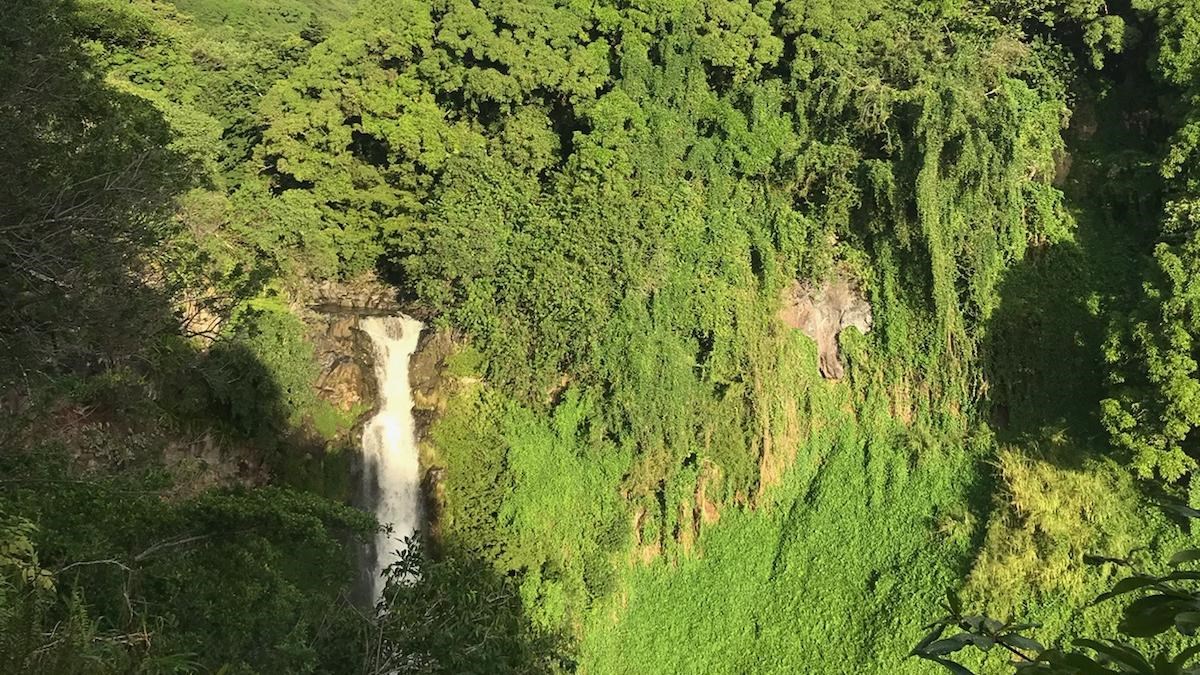 Hike to an overlook of Makahiku Falls by taking the Pīpīwai Trail. Make your way through a verdant canopy along the way to the falls. About 0.5 of a mile (0.8 km) into the trail you will reach the overlook of the nearly 200 foot (61 m) tall waterfall and the valley carved by these powerful waters.

Turn around here for a 1 mile (1.6 km) roundtrip hike. This hike is great for visitors looking for a shorter hike that does not require a half day.

The Pīpīwai trail continues past this point for another 1.5 miles (2.4 km) and terminates at another waterfall, Waimoku Falls. If you decide to continue, be sure to have water, snacks, rain gear, and sun protection. Reaching Waimoku and returning to the parking lot is a 4 mile (6.4 km) roundtrip hike.
The hike to Makahiku Falls is half of a mile (0.8 km) along an unpaved trail. Average hike time to the falls is approximately half an hour, and the same can be expected returning from the overlook. 
Entrance fees may apply, see Fees & Passes information.
Location
Makahiku Falls Overlook
From the parking area, head towards the Kīpahulu Visitor Center. Follow the paved trail in front of the Visitor Center to a T-intersection. The Pīpīwai Trail that will take you to the Makahiku Falls Overlook is on the left.

The Pīpīwai trail is unpaved, uneven, and may be muddy. Be sure to have good footwear, water, snacks, and sun protection. 
Accessibility Information
The trail is unpaved, rocky, contains exposed tree roots, and is often muddy.

There are stairs along the trail in several locations and a significant amount of elevation gain in a short distance.

 
Last updated: December 18, 2020