History & Culture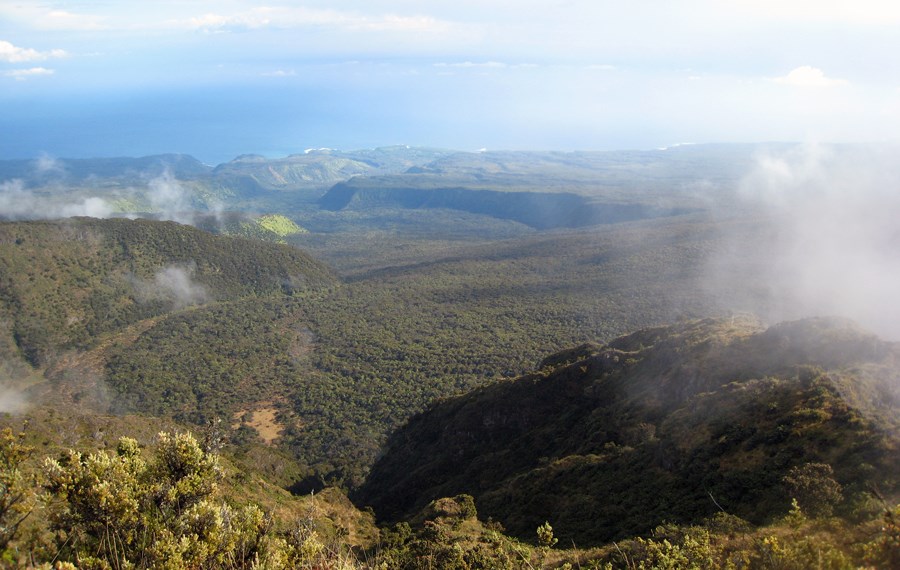 Hanau ka po
Hanau Kumulipo i ka po, he kane
Hanau Po'ele i ka po, he wahine…
O kane ia Wai'ololi, o ka wahine ia Wai'olola
Hanau ka Manauea noho i kai
Kia'i ia e ke Kalo-manauea noho i uka…
O kalina a ka wai i ho'oulu ai
O ka huli ho'okawowo honua
O paia ['a] i ke auau ka manawa
O he'e au loloa ka po
O piha, o pihapiha…
"The night gave birth
Born was Kumulipo in the night, a male
Born was Po'ele in the night, a female…
Man for the narrow stream, woman for the broad stream
Born was the Manauea moss living in the sea
Guarded by the Manauea taro plant living on land…
Water that causes the withered vine to flourish
Causes the plant top to develop freely
Multiplying in the passing time
The long night slips along
Fruitful, very fruitful…"
-From the Kumulipo, the Hawaiian Creation Chant, translation by Martha Beckwith, 1951
Of the cultural resources we have inherited from the past, it is the knowledge, traditions, songs and stories shared by people of today that give life to the Haleakalā landscape. Native Hawaiians have lived on and malama (cared for) the land for over 1000 years. Important cultural places and sites are found within the Summit and Kīpahulu areas of Haleakalā National Park and are spoken of in numerous Hawaiian mele (songs/ chants) and legends.
For more information about the unique cultural resources of Haleakalā National Park please select from the menu on the left of the page.


Last updated: March 19, 2018