Phantom Ranch Information
Changes to Phantom Ranch Operations, During 2021

The National Park Service (NPS) has implemented modifications to operations at Phantom Ranch during the year 2021.

These changes are in response to guidance from the Arizona Department of Environmental Quality. The Phantom Ranch Wastewater Treatment Plant (PRWWTP), located at the bottom of Grand Canyon, requires critical rehabilitation due to deferred maintenance and increased visitation levels.

In order to reduce water and wastewater demands to the PRWWTP, the NPS has limited overnight use and existing visitor facilities at Phantom Ranch. This project is anticipated to last approximately 18-24 months.

Modified operations will impact both NPS and Xanterra Phantom Ranch facilities. At Bright Angel Campground, site reservations have been decreased by 50% with a reduction in flush toilet restrooms for both day and overnight users.

Phantom Ranch has closed all hiker dormitories and suspend all guest showers for the duration of the project. The hiker dormitories have been closed since March 2020, in response to the COVID-19 virus and will remain closed throughout the duration of this project.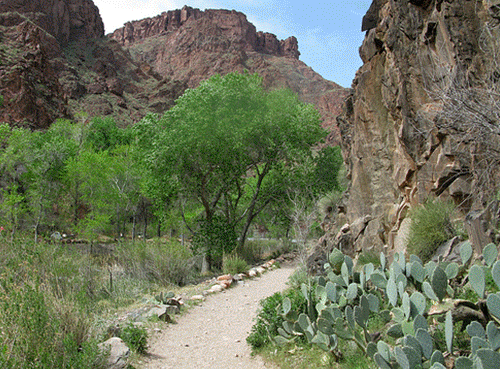 Staying Overnight
Phantom Ranch, at the bottom of the Grand Canyon, is a popular destination for both hikers and mule riders. Overnight
hiker dormitories
and
cabins
can be reserved and
meals
are available for purchase.

Advance reservations for meals and lodging at Phantom Ranch are required. Reservations are made through Xanterra via an on-line lottery 15 months in advance. The park's Backcountry Information Center does not make reservations for Phantom Ranch lodging or meals. Overnight guests of Phantom Ranch who have advance reservations do not need to obtain backcountry camping permits.

Reservations for meals and lodging are required.
Make reservations on-line up to 15 months in advance at http://www.grandcanyonlodges.com/lodging/phantom-ranch/
An NPS backcountry permit is not required for overnight stays at the dormitories or cabins at Phantom Ranch

Learn more: Read the Phantom Ranch Lottery FAQ

To view more photos of Phantom Ranch at the bottom of the canyon:
https://www.flickr.com/photos/grand_canyon_nps/sets/72157627065986377/
---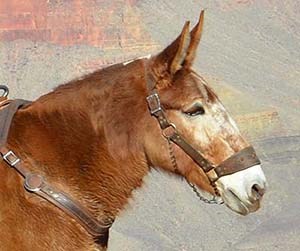 Mule Trip Information

Taking a mule ride at the Grand Canyon is a tradition that began more than 100 years ago.

Trips into the canyon - as well as rides through the park's woodlands to scenic canyon overlooks - are offered on both the North and South Rims. More...

Visit our keyboard shortcuts docs for details
Duration:

9 minutes, 50 seconds
Visit Phantom Ranch, a historic oasis nestled at the bottom of Grand Canyon; a storied place that can only be reached on foot, by mule, or by rafting the Colorado River.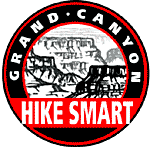 HIKE SMART - For a Safe and Enjoyable Trip
Prepare for your hike before you arrive: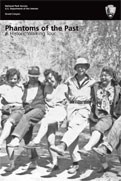 (2.60 MB PDF File) revised 12/2013

Like a long-forgotten diary in a dusty cellar, Phantom Ranch tells stories of a time gone by.

On this walking tour, follow along in the diaries and footsteps — of Phantom Ranch's pioneers.
Last updated: January 25, 2021