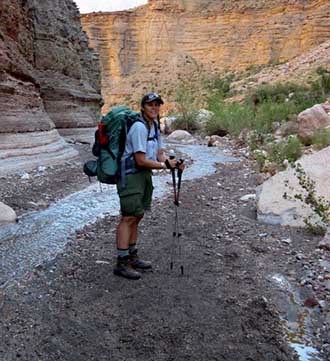 Hi, my name is Sarah and I'm a PSAR Ranger here at Grand Canyon National Park. Grab your earphones and come on a virtual trail patrol with me. This podcast series allows you to experience a day in the life of a Preventative Search and Rescue Ranger.

We'll meet up with other hikers and learn about what to expect on the trail, the 10 essentials you should always bring with you (even on a short hike), how to rescue yourself, some tips for hiking with children, and most of all how to HIKE SMART! Dust off your boots and listen to the Hike Smart podcasts, here on the Grand Canyon website, or on the iTunes Hiking Grand Canyon Channel.

This podcast series was produced by Park Ranger Patrick Gamman.