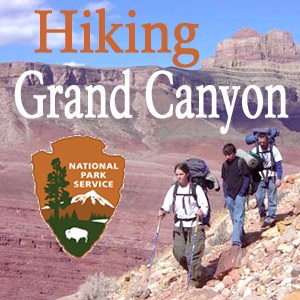 From Grand Canyon National Park's Backcountry Information Center
A Grand Canyon hike can be one of the most challenging and memorable experiences of a lifetime. But no hike in the canyon is easy: the terrain is steep, dry and rugged.
This video was created to help you plan for and enjoy your hike into the canyon's harsh, yet fragile, environment.
Published by the
Grand Canyon Association
in cooperation with Grand Canyon National Park.