News Release
Fifty-eight Bison Successfully Relocated from Grand Canyon's North Rim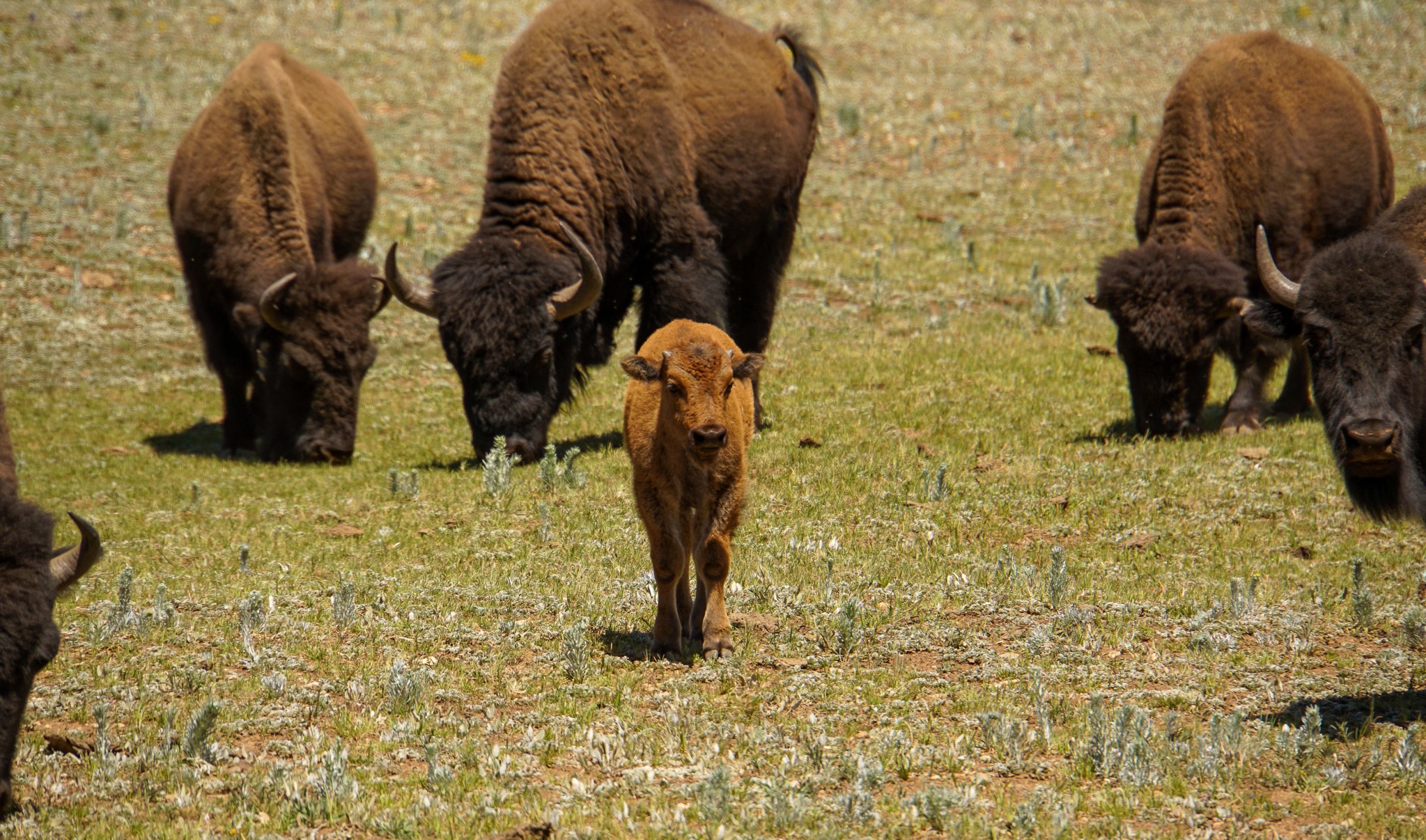 News Release Date:
September 19, 2022
Contact: Joëlle Baird, 928-606-3154
On September 11, Grand Canyon wildlife managers successfully relocated 58 bison from the North Rim of Grand Canyon National Park. All bison were transferred to the Intertribal Buffalo Council, who transported the animals to the Iowa Tribe of Oklahoma and the Cheyenne River Sioux Tribe of South Dakota.   
Since reduction efforts began in 2018, park staff have removed 203 bison from the North Rim with 182 transferred to eight different American Indian tribes through an agreement with the 
InterTribal Buffalo Council
.   
In 2014, the National Park Service (NPS) initiated a science-based planning process to manage bison overpopulation at Grand Canyon National Park. In 2017, using the best science available and working closely with the public, the state of Arizona and American Indian tribes, park managers finalized the 
Initial Bison Herd Reduction Plan
 to reduce the herd from 600 to fewer than 200 bison using live capture and transfer, as well as limited lethal removal. This goal is being met as the 2021-2022 winter population estimate for the herd was approximately 216 animals before calving occurred. In the last three years, between live capture and removal (by the NPS) and hunter harvest (AZGFD), approximately 358 bison have been removed from the herd. This estimate does not include 2022 hunter harvests on lands outside the park.
Grand Canyon managers would like to thank the multiple agencies and organizations involved with bison management on the Kaibab Plateau. The NPS continues to collaborate closely with partners at the InterTribal Buffalo Council, AZGFD, USGS-Fort Collins Science Center, U.S. Forest Service, and the NPS Office of Public Health to implement this science-based relocation as described in the 
2017 Initial Bison Herd Reduction Plan
.  
For more information on bison management at Grand Canyon National Park, please visit: 
https://www.nps.gov/grca/learn/nature/bison.htm.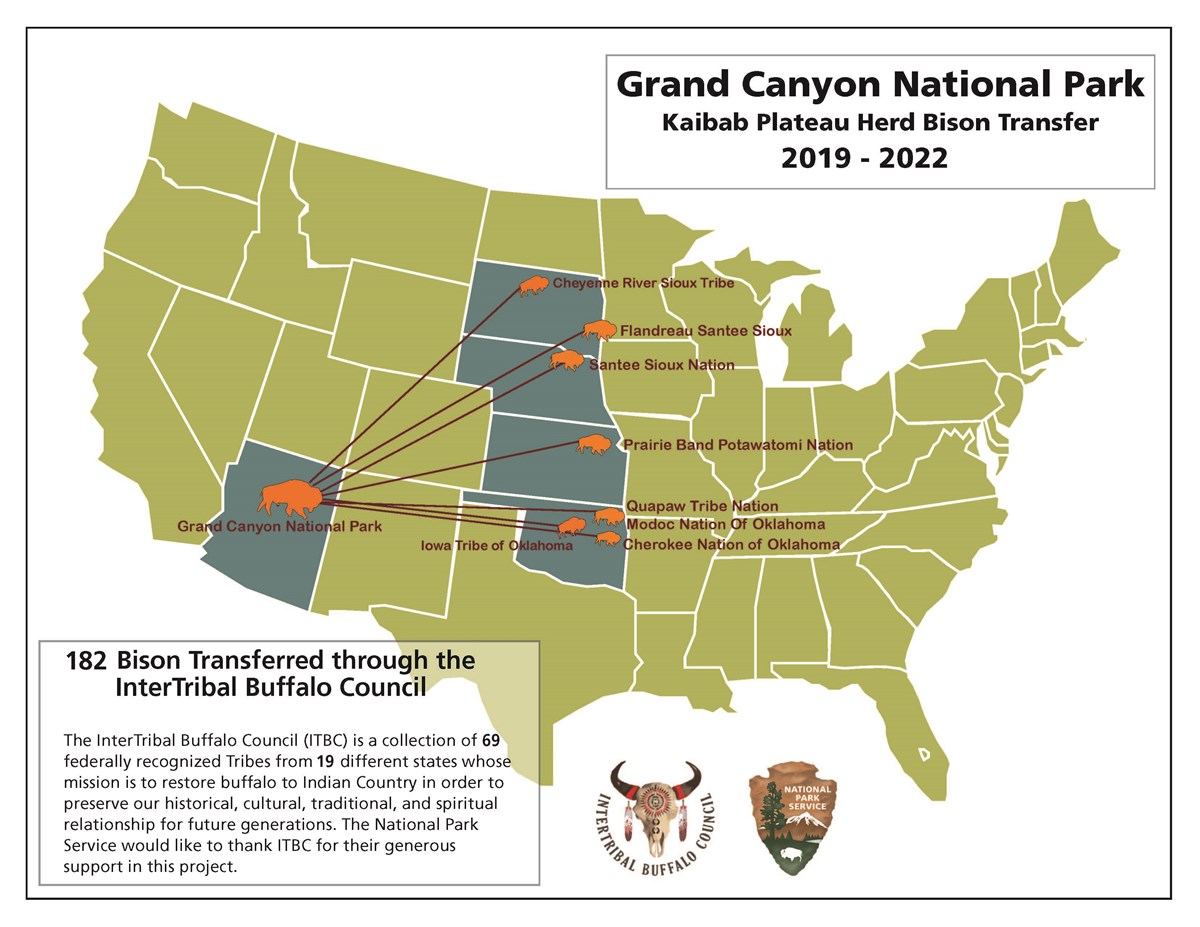 Visit our keyboard shortcuts docs for details
Duration:

9 minutes, 39 seconds
This video presents an overview of bison management on the North Rim of Grand Canyon National Park. By 2025, the National Park Service will reduce the size of the overpopulated Kaibab Plateau bison herd through live capture and transfer to American Indian Tribes and lethal removal with Skilled Volunteers. Grand Canyon National Park is reducing the size to under 200 in order to protect park resources—including vegetation, water, and sacred archeologic sites—from the impacts of the bison.
Last updated: September 19, 2022