Rodeo Beach and Lagoon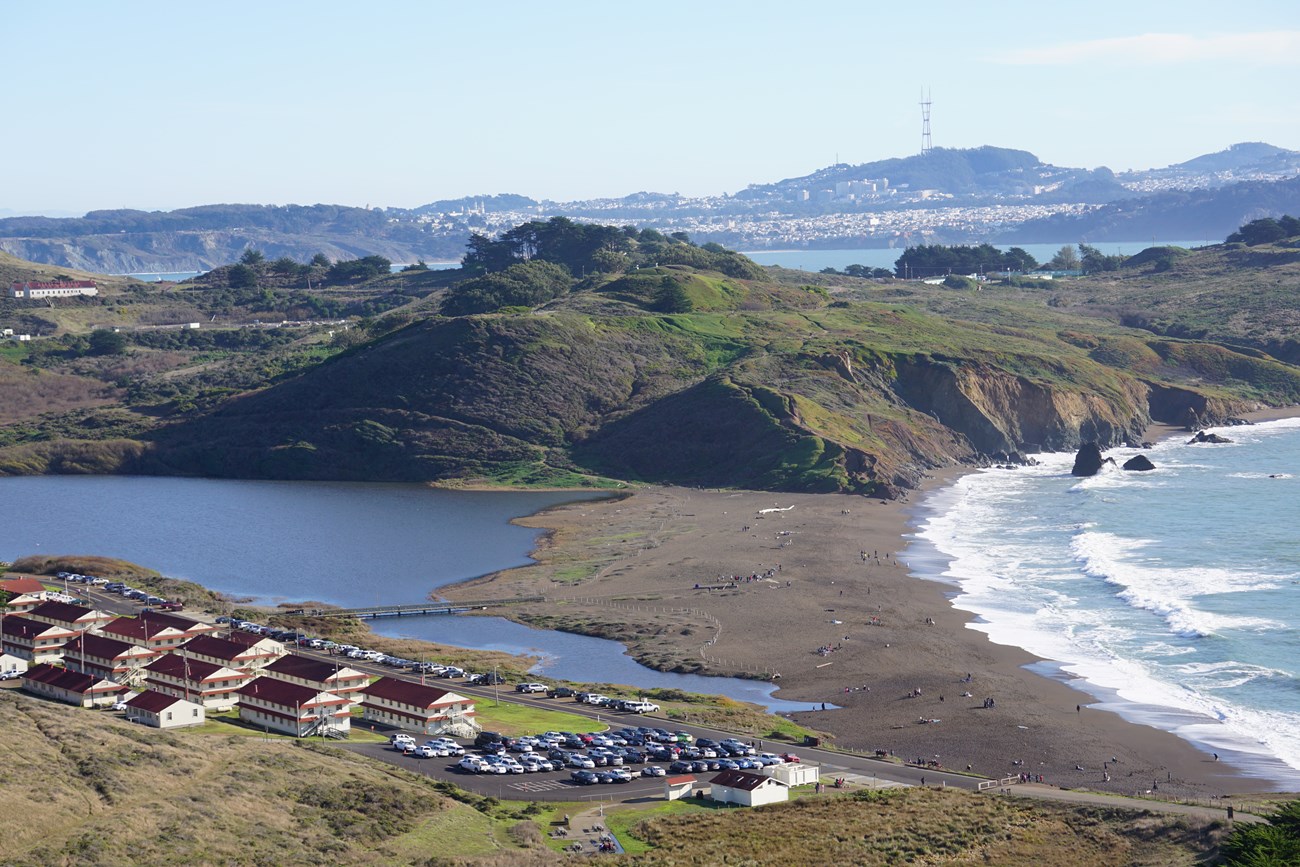 Welcome to Rodeo Beach!
Rodeo Beach is one of the most popular sites in the Marin Headlands. This dog-friendly beach has unique geology, colorful sand, and is a favorite among surfers. It is also bordered by Rodeo Lagoon. The lagoon's brackish waters are a hotspot for diversity, including many birds, frogs, and endangered fish.
Tips and Highlights
Rodeo Beach can be very crowded on weekends. See below for overflow parking.

Swimming in the lagoon is prohibited. It is home to endangered species that are being protected.

Currents can be intense. Enter the water at your own discretion. If in doubt, do not swim.

There are bathrooms, showers, and a water fountain at the Rodeo Beach parking lot. Rodeo Beach and Lagoon also has accessible features.
Nearby hikes include the Rodeo Lagoon Loop (1.5 miles) and the Coastal Trail (can be tailored to be as long as you like.)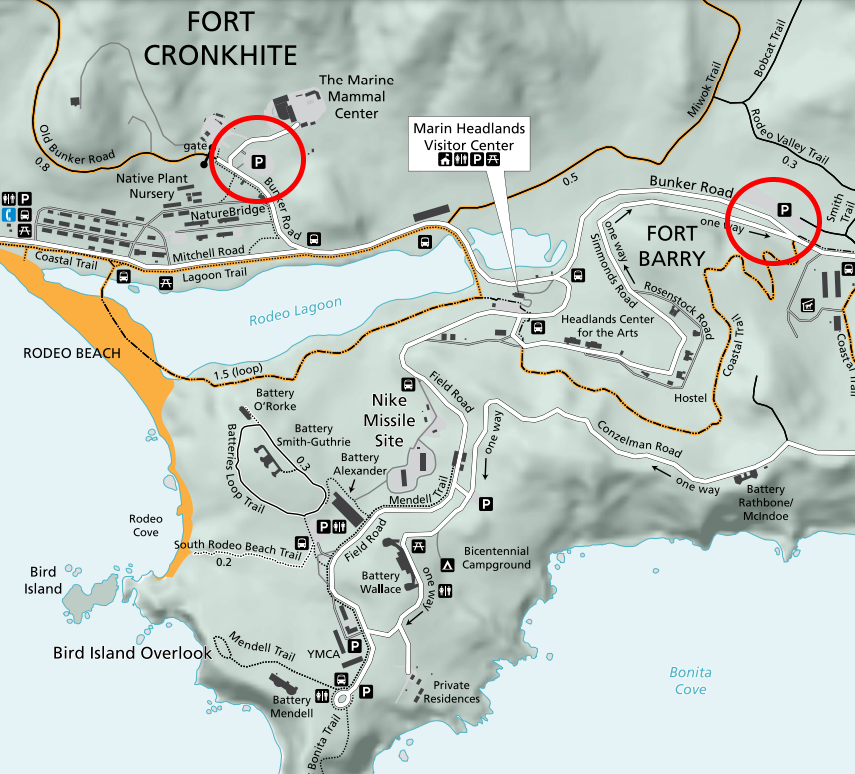 Rodeo Beach overflow parking

If you want to avoid crowded beach parking, overflow lots are available at the lower parking lot of The Marine Mammal Center (0.5 miles from Rodeo Beach) and the Smith parking lot across from The Presidio Riding Club (over 1 mile from Rodeo Beach). They are circled in red in the map below.
Features of Rodeo Beach and Lagoon
Learn more about Rodeo Beach and Lagoon
Last updated: March 8, 2021