Places To Go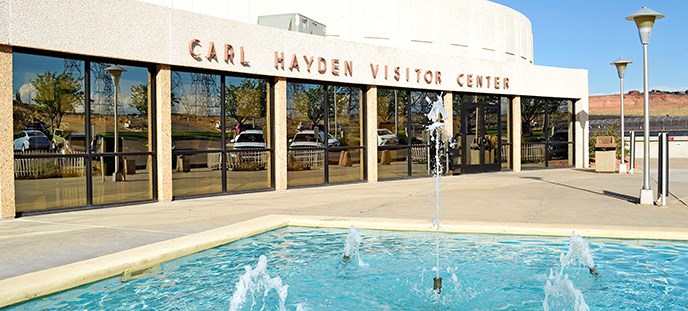 Glen Canyon National Recreation Area offers a wide variety of places to visit. You could spend a lifetime here and still not see everything!
Visitor Centers
Start your stay here at one of our Glen Canyon Visitor Centers.
Lake Powell Marinas
No matter what part of the lake you arrive at, there will be a place to launch your boat.
Rainbow Bridge National Monument
Glen Canyon is lucky enough to be able to take care of such a special place. Visit this unit of the National Park Service while you are here!
Lees Ferry
Want something different? Lees Ferry Historic District takes you back to Mormon pioneer life.
Escalante
Looking for a wilderness adventure? Let Escalante be your jumping off point.
Orange Cliffs
How about a hardcore wilderness adventure? Then get a permit form Canyonlands National Park and go to the Orange Cliffs!
Hite
Lower lake levels have completely changed the dynamic of Hite. While there are no water-based services at this time, you can still enjoy the landscape where the Dirty Devil and Colorado Rivers meet.


Last updated: March 28, 2017