Muley Point
While still a part of Glen Canyon National Recreation Area, Muley Point has a unique perspective on the far corner of the San Juan Arm. Here you can enjoy unrivaled views of Monument Valley, Navajo Mountain, and the deeply entrenched canyons of the San Juan River. To ensure that Muley Point remains a special place for your future visits and future generations please follow all regulations and plan accordingly. Thorough trip planning is not only your first step in having a safe and enjoyable trip, but also in protecting the natural and cultural resources in the area.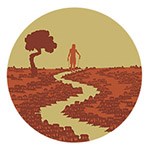 Leave No Trace
Make every attempt to leave Muley Point nicer than you found it. "Take only pictures and leave only footprints" is a good reminder. Do not remove anything from the area. Leave the flowers, rocks and everything else for others to enjoy. Carry
all
of your trash out of the canyon, including toilet paper and other hygiene items. Do not burn or bury it.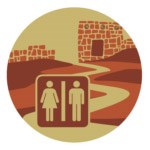 Human Waste Disposal
There are no toilet facilities at Muley Point
Pack out all human waste, and dispose of it properly.
The rocky nature of the ground prevents sufficient burial of human waste, plus there are many delicate archaeological artifacts on and in the soil. Please don't dig there.
Use of a plastic or paper bag as a receptacle for solid human waste and/or for disposal of solid human waste is prohibited unless part of a specifically engineered bag waste containment system containing enzymes and polymers to treat human solid waste, capable of being sealed securely and state approved for disposal in ordinary trash receptacles. These specialized bags are available at most outfitter stores.
Check with the Friends of Cedar Mesa for more great tips about visiting Muley Point and the surrounding area with respect.
Last updated: June 10, 2020