Visiting in Spring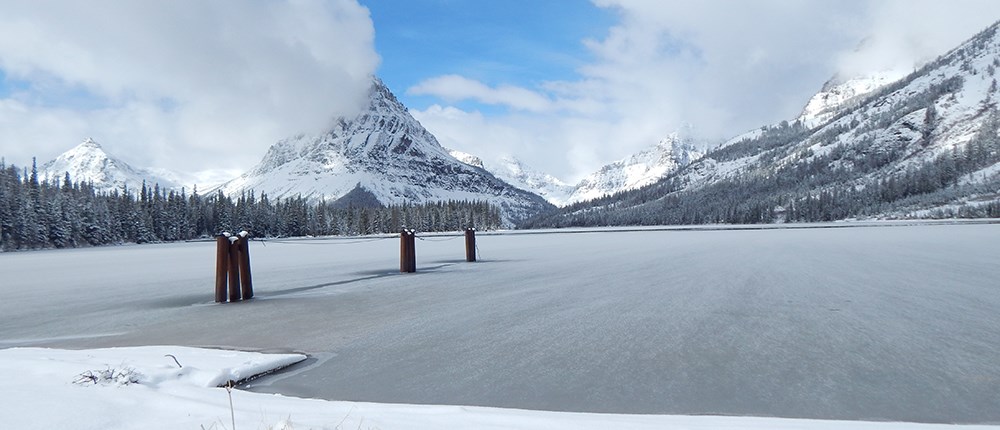 Spring is a beautiful and quiet time to be in Glacier National Park, however park visitors must be more self sufficient for there are very few services open in the park in the early spring.
Although some services adjacent and inside the park are open year round, most of the concession services and services adjacent to the park reopen for the season in late May to early June. During shoulder seasons, lodging and other guest services are available in gateway communities. Contact respective Chambers of Commerce for listings. If you are looking for accommodations such as hotels, please visit the Travel Montana website to find accommodations outside Glacier National Park. Restaurants and stores can be difficult to find depending on your location, so come prepared.
Outdoor Activities
During the spring, lower elevations usually melt out by the end of April. As a rule of thumb, hiking trails on the edges of the park tend to be snow free quicker than towards the continental divide or middle of the park. In the mid to higher elevations, trails generally are under 100 percent snow cover in the spring. Some trails do not melt out entirely until late July. See the Trail and Area Closings and Postings page or check with a visitor center, ranger station or park headquarters for the most current information.
Camping is available year round at Apgar and St. Mary Campgrounds. Apgar Campground is on the west side of the park, located in the Apgar Picnic Area. St. Mary Campground is located just inside the Park Boundary in St. Mary. There is no running water and flush toilets at either of these campgrounds in late fall, winter and early spring. By early-May, water is turned on at the Apgar Campground and its status changes to full service. By July 1, all of our auto campgrounds are open for the summer season. For more information on our auto campgrounds, please visit our camping page.
Spring backcountry camping can be challenging with many of the campgrounds and trails still under snow. A backcountry camping permit is required and can be obtained from the Apgar Backcountry Office. Trip planning information is available on our Backcountry page or by calling 406-888-7800.
For operating dates and hours of our visitor centers, backcountry offices and ranger stations, please visit our Operating Hours and Seasons page.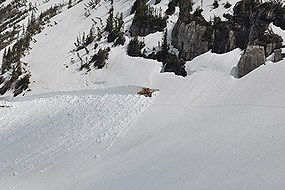 Plowing
Plowing of Glacier's roads begins in late March on the east side of the park and by the beginning of April, plow crews turn their focus to Going-to-the-Sun Road. Plowing of this historic landmark can take two and a half to three months. By mid to late May, most roads will be open for vehicle travel with the exception of the Going-to-the-Sun Road. Portions of Going-to-the-Sun Road are open year round, however the entire road will not open prior to certain specified dates as part of the Going-to-the-Sun Rehabilitation Project. The actual date of opening will depend on whether crews have finished plowing the road. Please visit our Plowing and Road Status pages for the most up to date information. Photos of our plowing operation can be viewed at our Flickr site.
Last updated: October 31, 2021