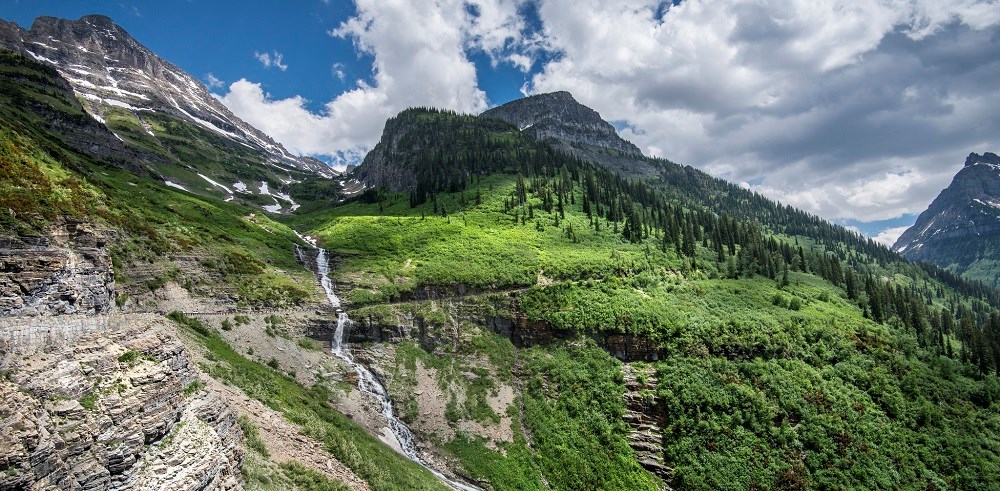 Open Season
Portions of Going-to-the-Sun Road remain open all year and provide access to many locations and activities. The opening of the alpine portion varies, based on snowfall and plowing progress. There is no set date for the road to open. Typically the road has been fully open in late June or early July.
Closing portions of Going-to-the-Sun Road is also weather dependent. Typically the road is fully open until the third Monday of October (for 2018 that will be October 15th), but that can change due to weather conditions at any point.
To help you plan, check out past opening and closing dates. (60 KB pdf)
Plowing
Plowing Going-to-the-Sun Road is a monumental challenge each year. Unpredictable spring snow storms or other weather related events can slow down plowing progress. It is not uncommon for plowing crews to need to re-plow sections of park roads when weather events happen. Safety for our plowing crews, contractors, and the public is our utmost concern and priority. These unknown factors make predicting the opening of Going-to-the-Sun Road impossible.
Our plowing status page provides information on where plows are working. You can also watch the action each spring through an annual flickr album. As the status of the road changes, we immediately update our road status page.