News Release
Many Glacier Road Construction Scheduled for 2020-21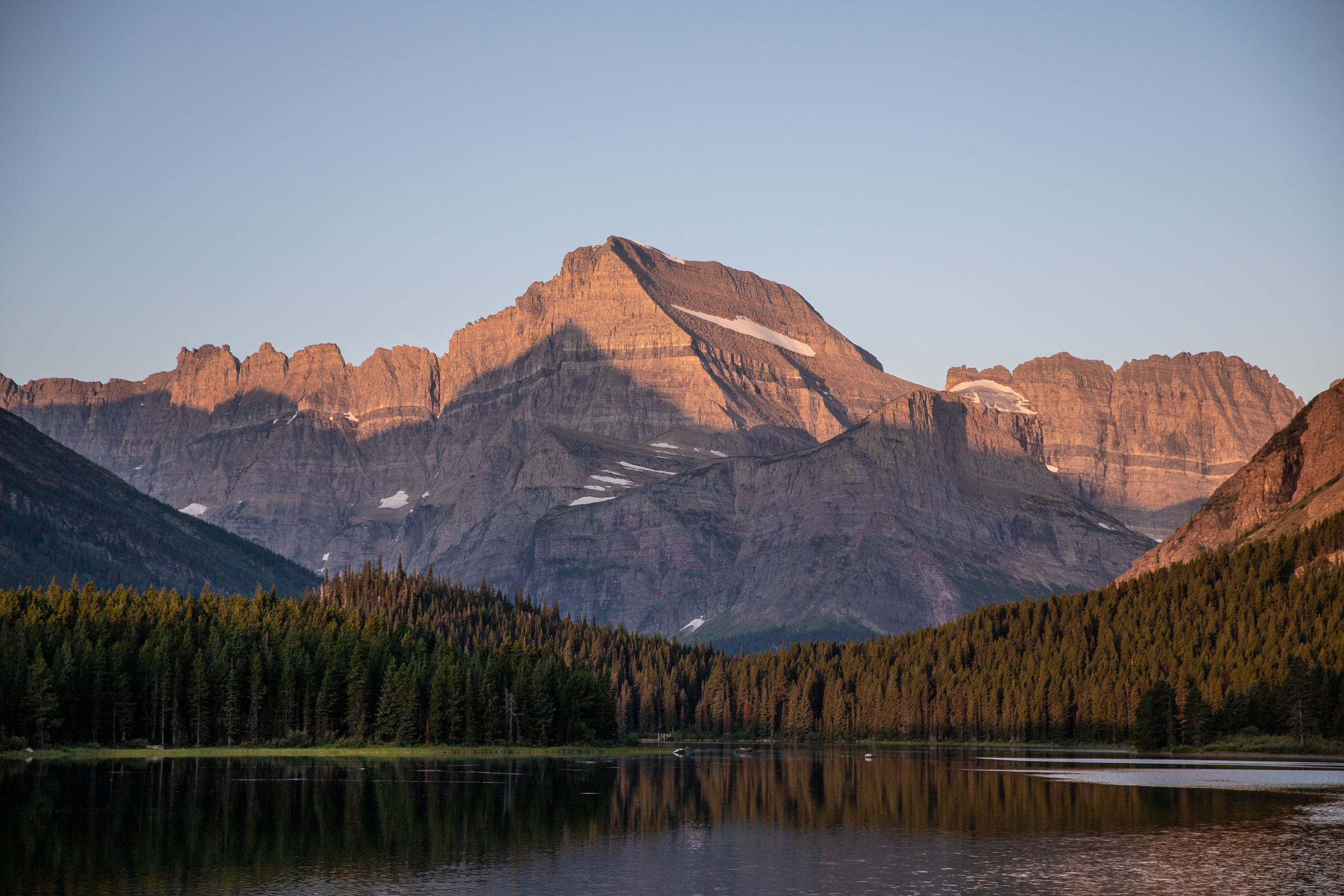 News Release Date:
December 13, 2019
Contact: Gina Kerzman, 406-888-5838
West Glacier, Mont. – A two-year road construction project on Many Glacier Road will begin April 1, 2020. Visitors to the park in 2020 through 2021 are encouraged to plan accordingly.

April 1 through May 17, 2020 and September 21 through December 16, 2020, the Many Glacier Road will be closed to visitor traffic at the park boundary due to large-scale road construction projects.

May 18 through September 20, 2020, large-scale road construction projects will significantly increase travel times to the Many Glacier area. Visitors should expect travel delays up to 40 minutes each way from Babb, MT, to the Many Glacier Hotel. Visitors are encouraged to explore other areas of the park if they wish to avoid significant delays.

Visitors traveling through construction zones Monday through Friday between 10:00 p.m. and 5:00 a.m. may experience up to a 3-hour delay.

Due to the need to reduce congestion during construction, the entire Many Glacier Campground will transfer to "reservation only" for the duration of the project. All Many Glacier campsites will be available by reservation only for $23 per night on Recreation.gov. Half of the campsites will be available for reservations beginning December 13, 2019. The remaining sites will be released for reservation on Recreation.gov in March 2020. Once construction is complete, a portion of Many Glacier campsites will revert back to "first-come, first-served" per usual.

In anticipation of long delays and congestion in the Many Glacier Valley in 2020 and 2021, backcountry campers are encouraged to select alternative hiking routes that do not begin or end in Many Glacier. Similarly, backcountry campers are encouraged to pick up their permits (advance reservations or walk-in permits) at one of four other permit issuing stations in the park including Apgar, St. Mary, Two Medicine, and Polebridge. Please visit the Backcountry Camping page on the park website for complete information on backpacking in Glacier.

Boaters are encouraged to boat on park waters other than waters around Many Glacier to avoid congestion due to construction. Please visit the Boating page on the park website for complete information on boating in Glacier National Park.

All commercial visitor services at Many Glacier, including lodging, food & beverage, retail, boat tours, and horseback rides, will be operating as normal during construction.

Visitors are encouraged to check the Glacier National Park road status webpage to find out the current conditions of park roads.
Last updated: December 13, 2019