Fire Succession Field Trip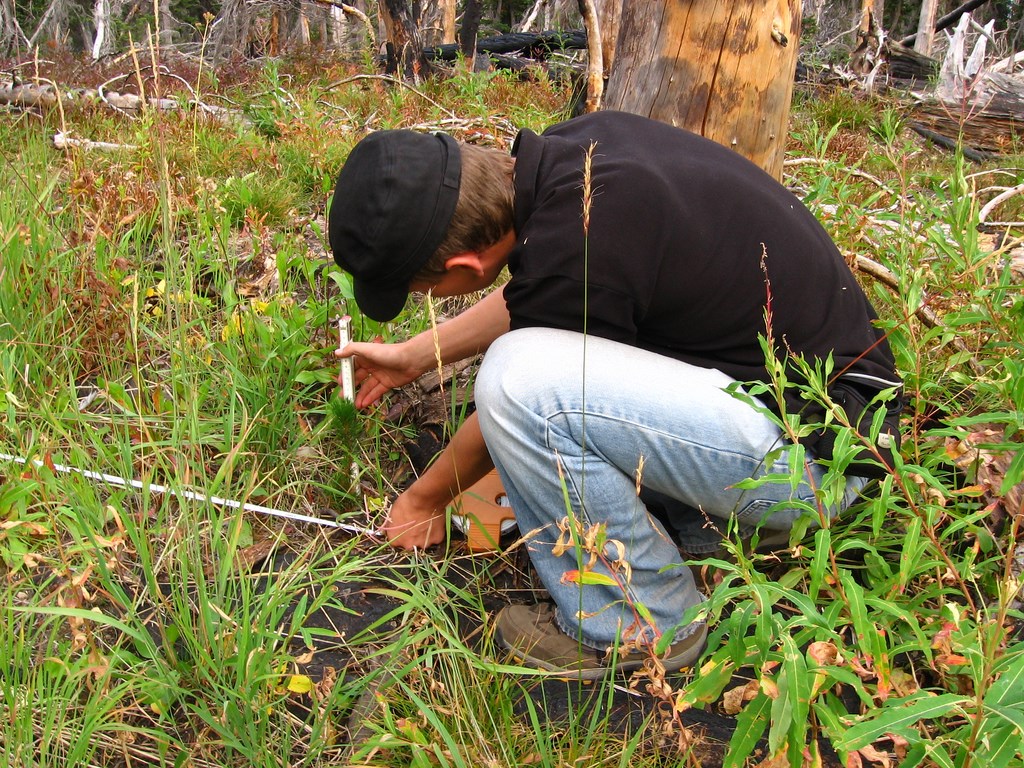 Students participate in an introduction to Glacier National Park and the park's fire history at either Apgar or St. Mary Visitor Center, then travel to data collection sites for an approximately 2-mile round-trip hike with a ranger. There will be stops at various points along the trail for students to collect data and to discuss what has happened in the forest since its most recent fire.
Grades: 6–8
Locations: Apgar and St. Mary
Duration: 5-5.5 hrs, view our Fire and Succession Field Trip Schedule to see a basic outline for the day
Group Size: 45
Skills: Observe (using all senses), sort/classify, compare & contrast, identify, analyze and communicate findings
Vocabulary: Coniferous, dichotomous key
State Standards:
MT.SCI.K-12.1.1
MT.SCI.K-12.2
MT.SCI.K-12.3
MS-LS2-2
MS-LS2-4
Objectives
Students will be able to:
Tell what national parks protect and one reason Glacier National Park was established.
Give two reasons why a scientist might want to use a national park for a research project.
Identify coniferous trees with a dichotomous key.
Accurately collect and record data for inventory and monitoring (tree species and size).
Analyze their data and decide if it supports their expected observations.
Give an example of an effect the forest fire has had on plants and on wildlife.
Tell how a fire might increase plant reproduction and/or describe succession after fire.
Explain why it's important for people to understand fire effects.
Field Trip Logistics
Typically it works best to assign adults to groups of students before arriving at the park. (A typical bus of 45 students would be divided into nine groups of 5 students each.)
Reserve Your Trip
Visit the Scheduling & Guidelines page to find the reservation form as well as tips for a successful day in the park.
If you have questions, email or call the Education Specialist at 406-888-5837.
Preparing for Your Trip
Students that spend time preparing for their visit get more out of a field trip to the park. Activities post-visit also help to reinforce information learned during the trip.
Fire Succession Field Trip Pre-Visit Lessons
Suggested activities and supplementary materials:
Last updated: November 10, 2017