Tour Ike and Mamie's Gettysburg Farm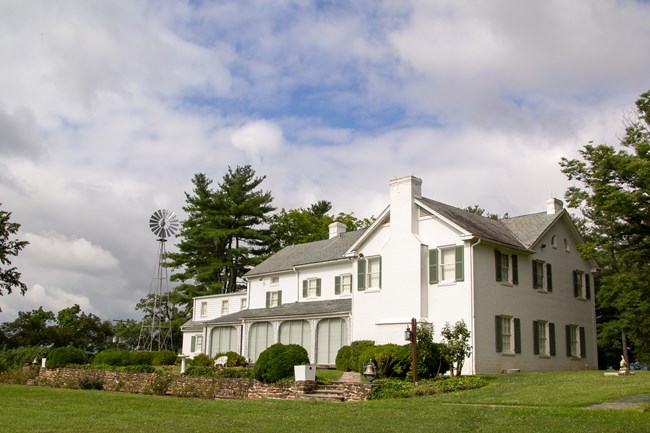 After decades of service, Ike and Mamie's beloved Gettysburg farm was a place for them to be at home with each other and those they loved. From grandchildren to foreign heads of state, all who came here were welcomed and got to experience what made this place so special. Visit the place where the Eisenhowers settled down and discover the beautiful landscape that Ike and Mamie called home.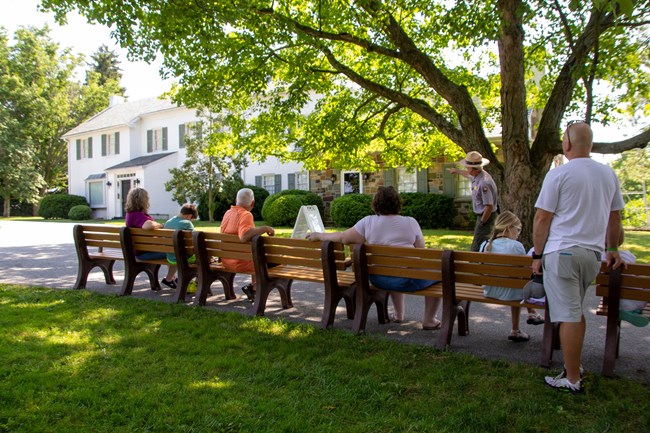 Tour the Eisenhower Home
Gettysburg was the site of the only home that Dwight and Mamie Eisenhower ever owned. Step inside their beloved farmhouse and experience the home that the Eisenhowers knew and loved. Tours of the Eisenhower home are offered seasonally at select times, and are free of charge.

For tour times and information, as well as our full ranger program schedule, click here.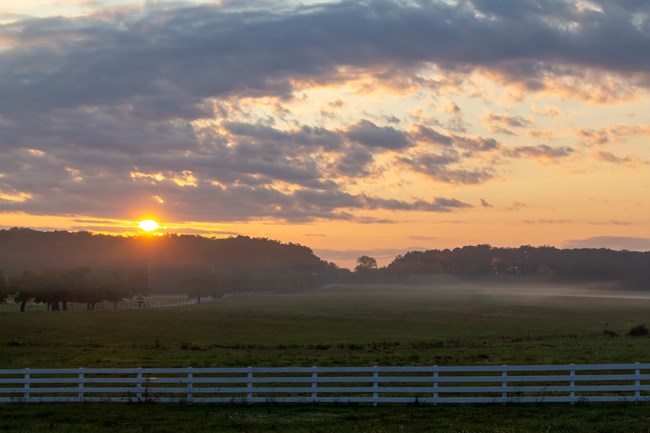 Visit the Eisenhower Farm
No visit to Eisenhower National Historic Site is complete without seeing the grounds of the Eisenhower's beloved Gettysburg farm. Listed below are some notable features which are available and open to visitors seasonally depending on staffing:
Built in 1887, the Eisenhower bank barn gives visitors a chance to explore Ike's agricultural interests.
Visitors can step inside an old cinderblock milk house which Secret Service agents used as an office space during Eisenhower's presidential and retirement years.
On days when staffing allows, the doors for the Eisenhower garage will be opened to give visitors a closer look at the original vehicles Ike and Mamie used in Gettysburg. Included in the collection is a 1955 Crown Imperial limousine used by the President and First Lady.
Walk to the neighboring property of W. Alton Jones, which General Eisenhower used for his prized black angus show herd. These farm fields and buildings are part of Eisenhower National Historic Site, and just a short walk from the Eisenhower home.
Take in the beautiful views of south-central Pennsylvania which the Eisenhowers loved so dearly.
Download the NPS app and follow along with guided walking tours. You can learn more about the app here.
Become a Junior Ranger
Kids ages 6-12 are invited to work on the Junior Ranger activity booklet. Those completing the booklet will receive a Junior Ranger badge and certificate. Booklets are available on-site on days tours and programming are offered, and are also available at the Ranger information desk in the Gettysburg National Military Park Museum and Visitor Center. For an advance copy of the book, visitors may email us.
Last updated: June 16, 2023