Tour Ike and Mamie's Gettysburg Farm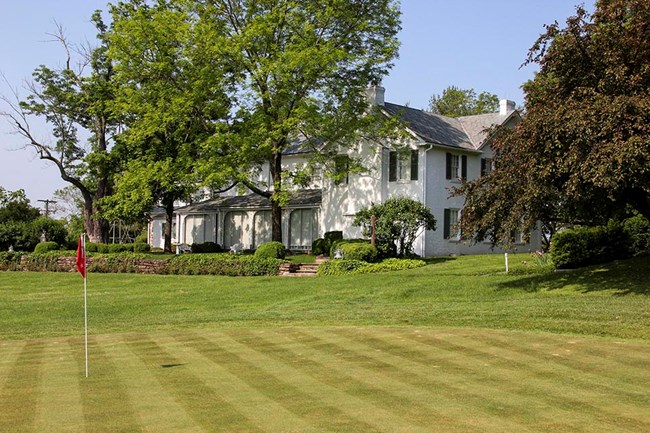 FREE tours of the Eisenhower home Friday, May 27 through Monday, October 10
Friday, May 27 through Monday, October 10
Thursday through Monday - FREE tours of the Eisenhower home
Hourly from 10 am to 4 pm

Regular shuttle service will be available on days the Eisenhower home is open for tours. Shuttles will depart the Museum and Visitor Center once an hour starting at 9:30 am, with the last shuttle at 3:30 pm.

Shuttle Bus Fee
$9 for adults
$5 for youth
To purchase shuttle tickets or for group reservations, contact the Gettysburg Foundation ticket office at 877-874-2478 or by visiting their website.

Kids ages 6-12 are invited to work on the Junior Ranger activity booklet. Those completing the booklet will receive a Junior Ranger badge and certificate. For a copy of the book, visitors may email us or stop at the Ranger information desk in the Gettysburg National Military Park Museum and Visitor Center.
Last updated: April 12, 2022