Maps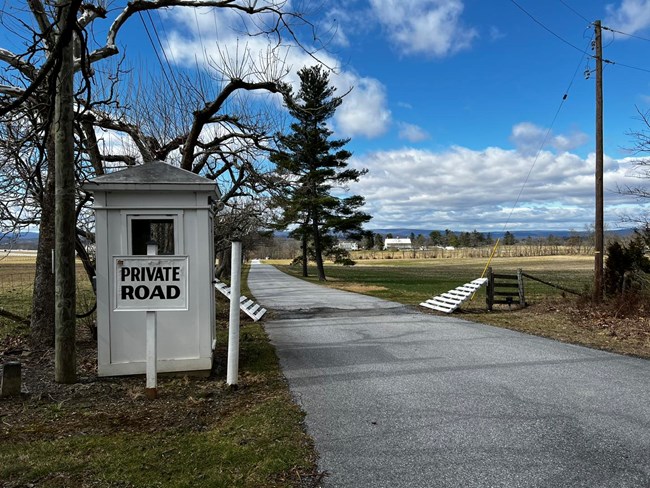 Welcome to Eisenhower National Historic Site!
Visitors may now drive directly to Eisenhower National Historic Site. Visitors are advised to use the GPS address 250 Eisenhower Farm Rd, Gettysburg, PA, or follow the map and directions below. Once on-site, follow signage for visitor parking.
The roads at Eisenhower National Historic Site are historic and were not designed with modern buses, RVs, and trailers in mind. There are tight turns and narrow openings that may present safety hazards for you and your vehicle. Do not bring your trailer, RV, or bus to Eisenhower NHS without prior approval.
Visitors entering the site from Emmitsburg Road might be confused by some historic signage installed when the Eisenhower's lived here. Please know that you are welcome to drive in and enter the site. Secret Service agents haven't been posted in the guard huts for quite awhile now! Come on in, follow the signage for on-site parking, and explore the grounds that Ike and Mamie called home.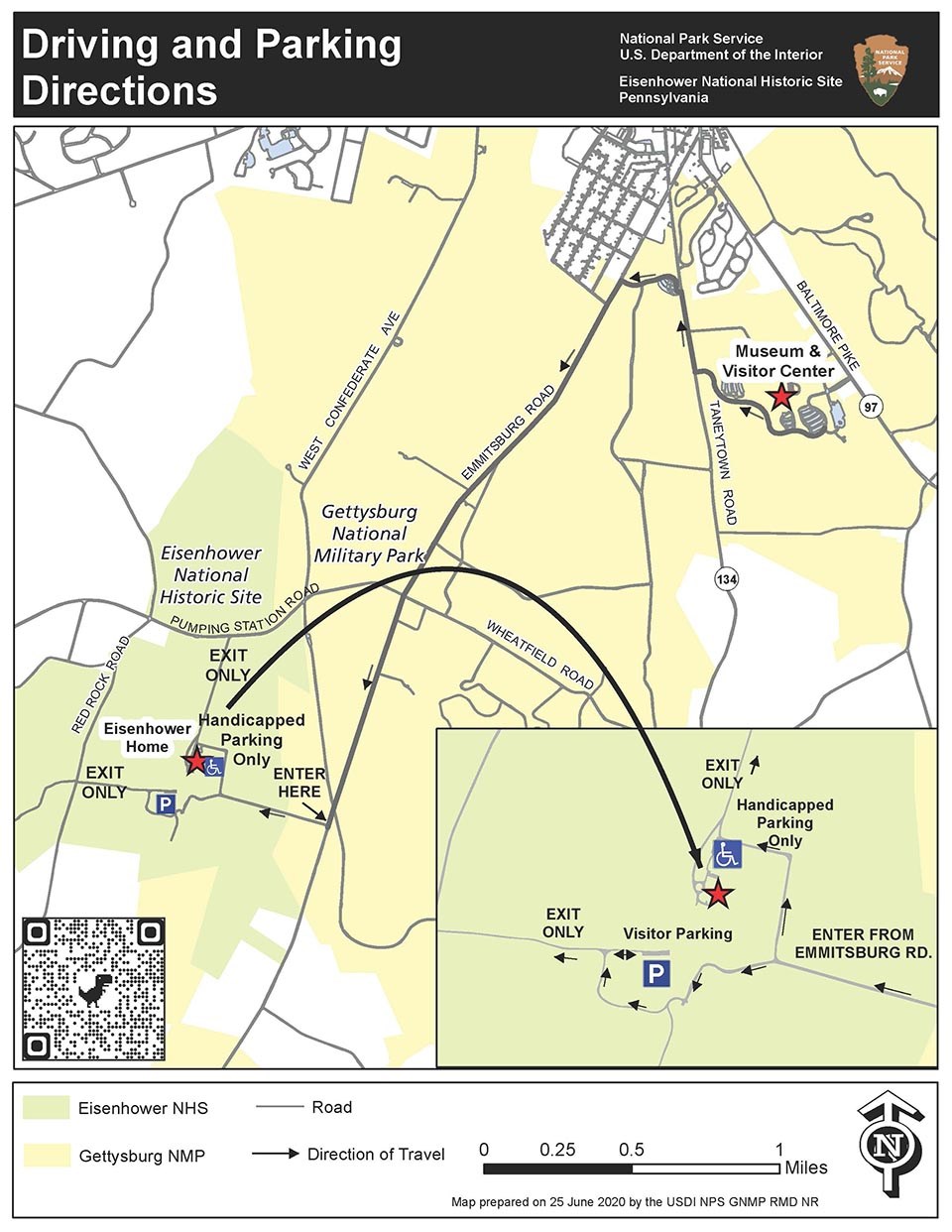 Last updated: May 26, 2023