Basic Information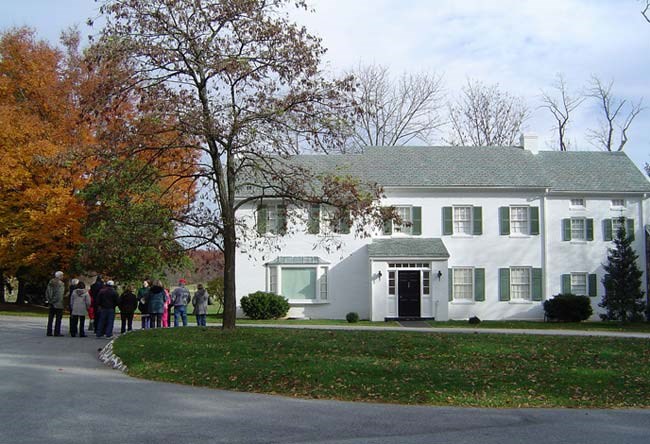 FREE tours of the Eisenhower home Friday, May 27 through Monday, October 10
Friday, May 27 through Monday, October 10
Thursday through Monday - FREE tours of the Eisenhower home
Hourly from 10 am to 4 pm

Regular shuttle service will be available on days the Eisenhower home is open for tours. Shuttles will depart the Museum and Visitor Center once an hour starting at 9:30 am, with the last shuttle at 3:30 pm.

Shuttle Bus Fee
$9 for adults
$5 for youth
To purchase shuttle tickets or for group reservations, contact the Gettysburg Foundation ticket office at 877-874-2478 or by visiting their website.

Pets
With the exception of service animals pets are not allowed on the Eisenhower shuttle bus or on-site.
OPERATING HOURS AND SEASONS
The site is open year round with the exception of Thanksgiving, Christmas, and New Years Day.
FEES AND PASSES
The fees cover shuttle bus access to the Eisenhower home, grounds, and reception center; and all programs on the site.
PERMITS AND RESERVATIONS
For information on reservations, special use permits, and filming permits.
Last updated: April 12, 2022