Ranger Programs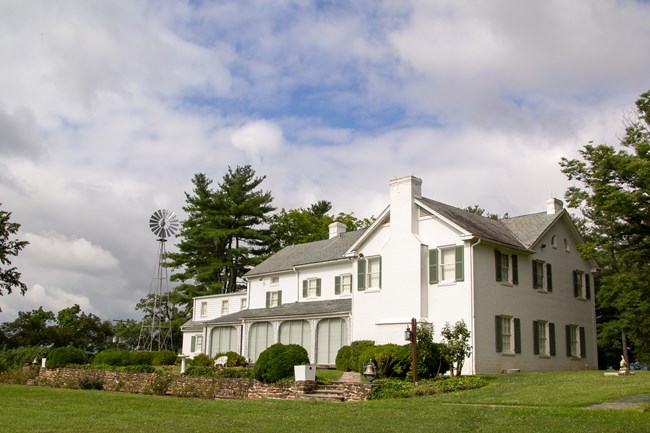 2023 Fall House Tours
All house tours and ranger programs are free of charge and open to the public. Visitors may only access the inside of the Eisenhower home via a ranger tour.

Visitors may drive directly to Eisenhower National Historic Site and follow signs for on-site parking. RVs, trailers, and buses are not allowed on-site without prior approval. Groups of ten or more should contact us here at least two weeks in advance about house tour availability.
September 18 through October 29
House Tours and Ranger Programs
Thursdays, Fridays, Saturdays, and Sundays.
House tours will take place at 10:00 am, 11:00 am, 12:00 pm, 1:00 pm, and 2:00 pm. House tours are first-come, first served, and limited to 40 visitors per tour. Meet the ranger in front of the Eisenhower home.
Ranger Guided walking tours of the grounds will take place at 2:30 pm. At the conclusion of the grounds tour, visitors will have the opportunity to walk through the Eisenhower home. Meet the ranger in front of the Eisenhower home.
Show Barn Sundays will take place from 10 am to 2 pm through October 8. These are open house opportunities for visitors to explore the historic Eisenhower Show Barn. Note: in the event of staffing shortages or inclement weather, Show Barn Sundays may be cancelled.
Last updated: September 22, 2023