Kids and Youth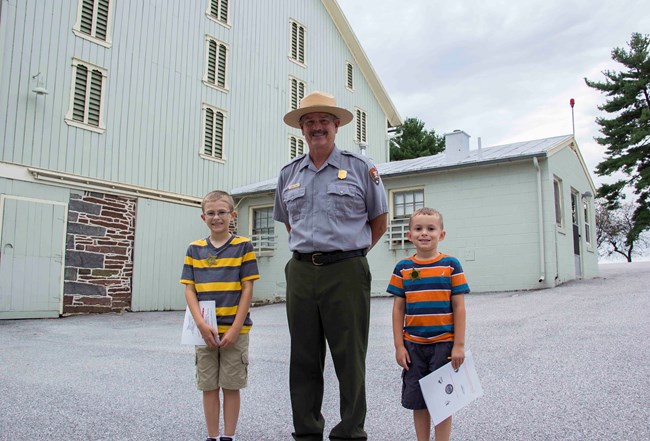 Become a Junior Ranger!
Calling All Junior Rangers! Calling All Junior Rangers!

Do you want to learn about history and have fun while you do it? If so, be sure to check out our Junior Ranger program! Our Junior Ranger book is available on site for those ages 6-12 who are interested. All you have to do is ask a ranger or volunteer! You can also pick up an Eisenhower NHS Junior Ranger Book at Gettysburg National Military Park's Visitor Center, just ask for one at the Information Desk!

Our activity book lets you explore the lives of Dwight and Mamie Eisenhower, complete fun activities like designing your own 5-star flag, compare rooms in the Eisenhower's home to rooms in your own home, and learn about famous and historic events like D-Day!

If you would like a booklet in advance to help prepare for your visit, or would like to work on one at home, please email us e-mail us to request one. While our book is designed to be done on-site, our virtual house tour and other web resources can help you complete some of the activities from the comfort of your own home!
Last updated: February 1, 2022