Alerts & Conditions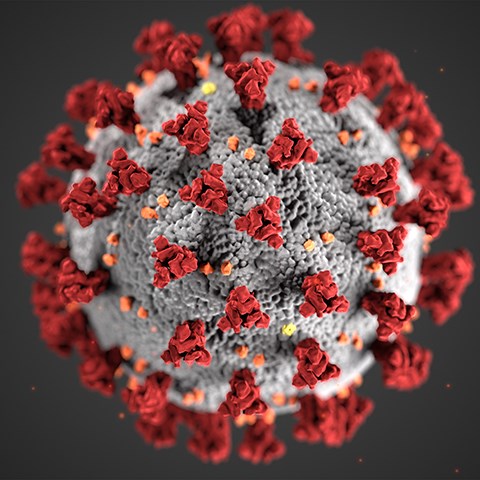 Covid-19 Updates

As the NPS monitors and responds to the COVID-19 pandemic, we work closely with the NPS Office of Public Health to use the latest science to guide our decision making. To protect the health of those who live, work, and visit America's national parks, face masks are required in all NPS buildings and facilities. Masks are also required on NPS-managed lands when physical distancing cannot be maintained, including narrow or busy trails, overlooks, and historic homes. Additional public health measures are in place across the National Park System, from capacity limits to one-way trails or temporary closures in response to local conditions.

The content and links on this page will provide visitors, and community members alike, with the necessary information to stay informed and up-to-date on current conditions at Gettysburg NMP, Eisenhower NHS, and the local Gettysburg and Adams County areas.

The National Park Service (NPS) is working service-wide with federal, state, and local public health authorities to closely monitor the COVID-19 pandemic. This includes the Centers for Disease Control and Prevention Coronavirus (Covid-19) protocols and the State of Pennsylvania Red/Yellow/Green phase protocols. As of June 12, 2020, we are at the GREEN phase for the State of Pennsylvania.

---
Passport Stamps
Passport stamps for both Gettysburg NMP and Eisenhower NHS are located at the Gettysburg National Military Park Museum and Visitor Center Information Desk.

---

Eisenhower National Historic Site
The site will be open daily from 9 am to 5 pm.
Access to the the grounds of the Eisenhower Farm and Farm 2 (Brandon Farm), the Audio Tour, and the interpretive waysides is FREE.
Visitors may drive directly to the site and use the available onsite parking.
The Eisenhower Home and Reception Center will continue to be closed.
Please maintain social distancing.
Use this link for driving directions and temporary parking lot location.
---

Gettysburg National Military Park

Battlefield Information
The battlefield, national cemetery, roads, and trails have all been open during the ongoing pandemic.
Park Rangers will provide informal interpretation services through intermittent roves, or visits, to different areas of the battlefield.
Please maintain social distancing.
Battlefield Hours
April 1 - October 31: The park is open daily from 6 am - 10 pm.
November 1 - March 31: The park is open daily from 6 am - 7pm.

Gettysburg National Cemetery Hours
Open daily from 7 am to sunset.

Comfort Stations and Portable Toilets
Comfort Stations located throughout the park are open for visitors during regular park hours.
West End Guide Station (near Auto Tour Stop #1).
South End Guide Station (near Auto Tour Stop #7).
Pennsylvania Memorial (near Auto Tour Stop #12) - Closed for repairs.
Spanglers Spring (near Auto Tour Stop #13). Closed for the season.
Gettysburg National Cemetery (near Baltimore Street entrance).
January 7 - February 28
Beginning Thursday, January 7, 2021, the Museum and Visitor Center will start new winter hours for the month of January and February. Winter hours from January 7 through February 28, will provide visitors access to the Museum & Visitor Center four days a week – Thursdays through Sundays (closed Mondays/Tuesdays/Wednesdays) from 9 am to 4 pm.

March
Open Thursday to Monday (closed Tuesday/Wednesday) from 9 am to 4 pm.

April
TBD based on current pandemic conditions.

Tickets
Tickets for the Gettysburg Museum of the Civil War, Film: "A New Birth of Freedom", Cyclorama Painting, and Licensed Battlefield Guides can be purchased via the Gettysburg Foundation website or by calling 877-874-2478.

Pandemic Related Closures and Suspensions
Due to the ongoing pandemic, all of the following are suspended or closed indefinitely:
All ranger-led programs.
All living history programs.
All observation towers and the top of the Pennsylvania Memorial.
David Wills House.
Gettysburg Lincoln Railroad Station.
---

Adams County and Historic Gettysburg
Are you wondering what is open and what is closed? How about pandemic related restrictions at your favorite restaurants, shops, and other attractions? The following links will provide detailed information for all your questions about the surrounding Adams County and Historic Gettysburg area.

Destination Gettysburg: Safe Travel Page
This page provides the most up-do-date listings, by category, about Adams County businesses that are open and operating under current pandemic protocols.

Gettysburg Pro
This site provides an online business directory for all of Historic Downtown Gettysburg. Brought to you by Main Street Gettysburg Inc.
Last updated: February 22, 2021