News Release
Ike's Parka From His 1952 Korea Visit Now On Display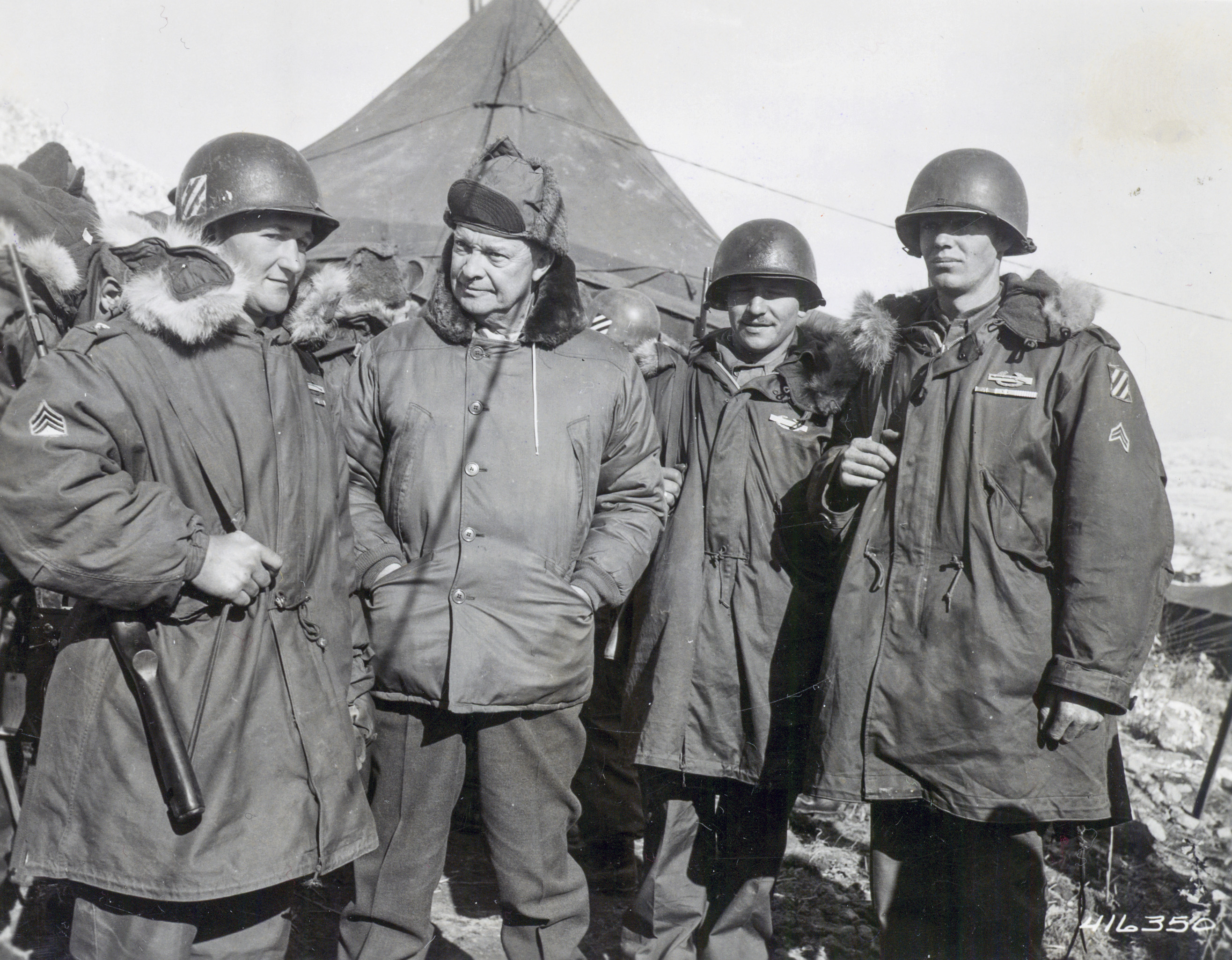 News Release Date:
November 22, 2022
Contact: Jason Martz
GETTYSBURG, PA. – The National Park Service (NPS) has announced that it acquired a rare artifact due to the philanthropic support of the Gettysburg Foundation—the winter parka that President-elect Dwight D. Eisenhower wore during a secret visit to Korea in December 1952. The NPS unveiled the parka in a new temporary exhibit at the Gettysburg National Military Park (NMP) Museum and Visitor Center during the Gettysburg Foundation's Gala.

Seventy years ago, with the Korean War settled into a stalemate with no end in sight, President-elect Eisenhower embarked on an unprecedented and secretive trip. In the cold winter of November and December 1952, Eisenhower traveled to Korea, spending three days surveying the scene at the front. Eisenhower's trip was the fulfillment of a campaign pledge to go to Korea to end a war that had claimed tens of thousands of American lives and caused unimaginable carnage. When he returned, Eisenhower's presidential administration took up the cause of peace in Korea, bringing about an armistice in the summer of 1953.

To commemorate this visit and historic moment in the Korean War—widely known as "America's forgotten war"—the NPS at Eisenhower National Historic Site (NHS) created a new temporary exhibit, the winter parka, which Eisenhower wore on his secret trip to Korea. This army issue parka is now featured in the Gettysburg NMP Museum and Visitor Center. The parka exhibit will remain on display through July 2023, the 70th anniversary of the Korean War armistice.

This display was made possible thanks to the generous support and partnership of the Gettysburg Foundation, which acquired this parka at an auction earlier this year and donated it to Eisenhower NHS. In addition to the parka, the Gettysburg Foundation also acquired multiple drafts of a statement Eisenhower made upon his return to Korea. These drafts are now also part of the Eisenhower NHS museum collection.

To learn more about Eisenhower's Korea visit and his role in the Korean War, visit our website, https://www.nps.gov/eise/learn/historyculture/korea.htm. This new temporary exhibit is part of Eisenhower National Historic Site's commemoration and interpretation of the Korean War and its impact on our world today.
Last updated: November 22, 2022