Eisenhower and the Korean War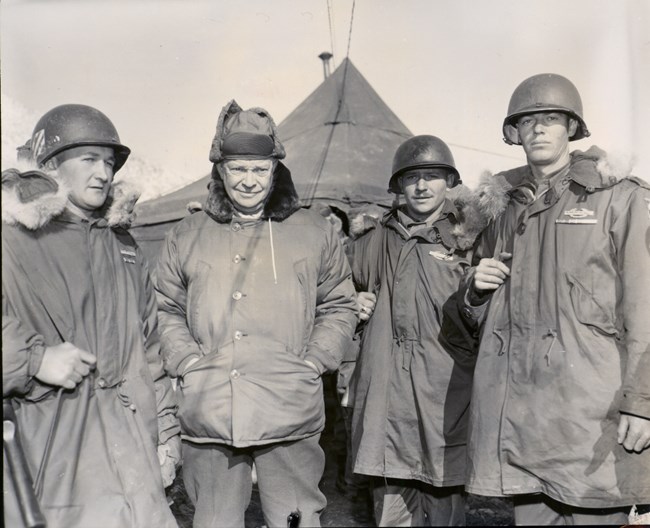 "A soldier all my life, I have enlisted in the greatest cause of my life, the cause of peace. I do not believe it is a presumption to call the effort of all who have enlisted with me a crusade."
Dwight D. Eisenhower, remarks in Detroit, Michigan, October 24, 1952.

While Dwight Eisenhower's military career is most associated with World War II, it was the Korean War which Eisenhower dealt with early in his presidency. This conflict--oft forgotten today--claimed hundreds of thousands of lives, including over 33,000 Americans.

During World War II, Eisenhower saw death and destruction on an unprecedented scale. As the victorious Supreme Allied Commander, Eisenhower used his post-war career to maintain peace and security in the geopolitical world of the Cold War. Bringing an end to the fighting in Korea was one of Eisenhower's primary campaign goals in 1952, and one he embarked upon even before he took his oath of office as the 34th President of the United States.

Known as the 'Forgotten War', Korea was the first major conflict of the Cold War impacting the lives of millions. Korea was central to Dwight D. Eisenhower's 1952 presidential campaign, and his interactions with troops at the front lines of the war in December 1952 heavily influenced his push for an armistice, which took place on July 27, 1953.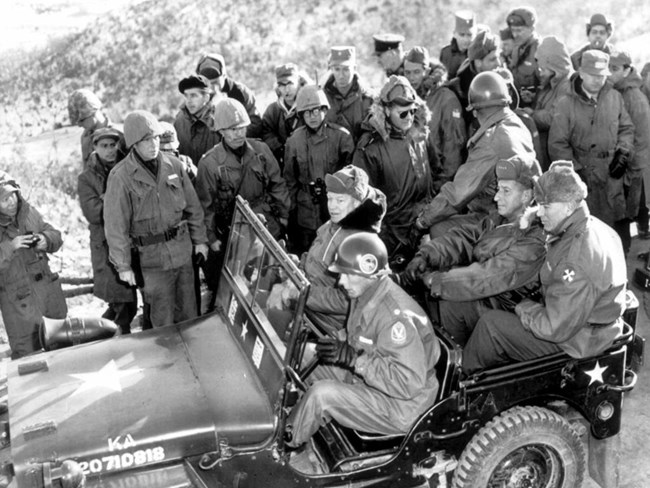 Special Events - 2023
In July 2023, Eisenhower National Historic Site commemorated the 70th anniversary of the Korean War armistice with special events and programming. You can read about our programming here.


A Crusade for Peace: Eisenhower and the Korean War
In February 2023, Ranger Dan Vermilya participated in the Gettysburg National Military Park Winter lecture series with a special presentation on President-elect Eisenhower's visit to Korea. This lecture can be seen via this link to the Gettysburg National Military Park Youtube page.
Articles on the Korean War
Last updated: August 22, 2023