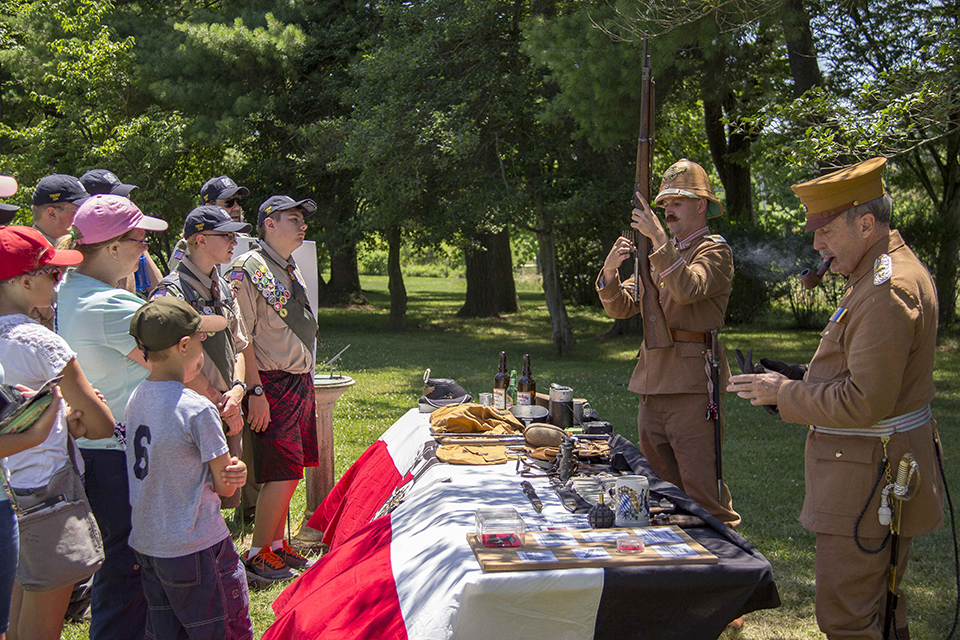 News Release Date:
July 19, 2018
Contact: Ahna Wilson, 717-338-9114 x 4411
On July 28 and 29, the National Park Service will commemorate the 100th anniversary of Camp Colt, the World War I tank training camp on the grounds of the Gettysburg battlefield, as well as the 100th anniversary of U.S. involvement in World War I. Visitors to the Eisenhower National Historic Site will encounter living historians portraying members of the Allied forces and those of the Central Powers. In addition, visitors coming to the site can listen to special programs from guest speakers on both Saturday and Sunday, and a special ceremony at noon on Saturday.  
The site will also offer a family activity guide that allows children ages 6-13 to learn more about World War I soldiers, as well as those who worked on the Home Front. Park staff will also offer a special children's "Join the Army" program. The program will introduce another generation to America's entry into the war how we raised a national army to fight it and eventually bring that army home. 
Living Historians set up on the grounds surrounding the Eisenhower home will give a glimpse into the World at Wat 1914 - 1918 on both Saturday and Sunday.
Admission to the Eisenhower National Historic Site is by shuttle bus. Buses depart from the Gettysburg National Military Park Museum and Visitor Center, located at 1195 Baltimore Pike. In addition, during Great War Weekend, visitors will be allowed to drive to the Eisenhower site, entering from the Emmitsburg Road, Business Route 15. Bus groups and visitors using wheelchairs should plan to use the shuttle system. For reservations, call 1-877-874-2478. Fees for the shuttle bus are: adults, $9.00; children 6-12, $5.00; children age 6 and under are free.
For more information contact the Eisenhower National Historic Site at 717/ 338-9114 or visit the
Eisnehower NHS Great War web page
.