Hackers Trail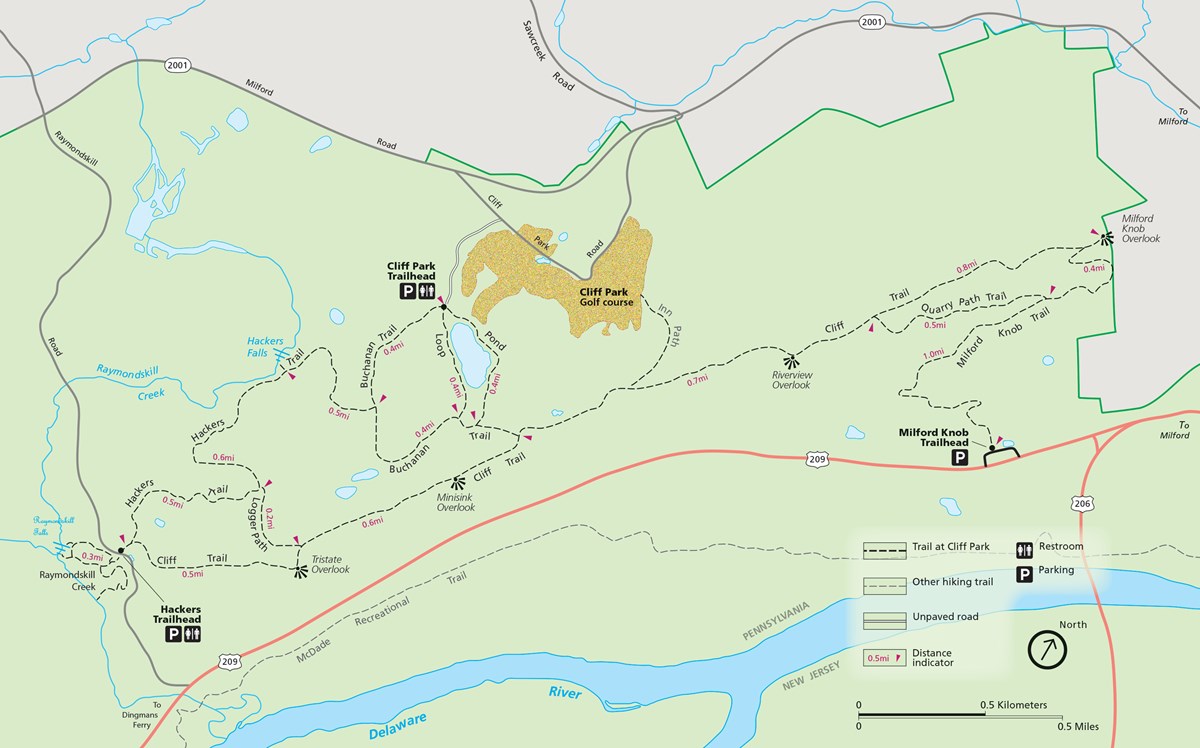 Hiking Hackers


Length: 1.4 miles, one-way
Difficulty: Moderate
Blaze: Yellow
Elevation Change: 340 feet
Trailhead Location: directions to Raymondskill Road trailhead
Restrictions: Swimming and wading are not permitted within 50 feet upstream of the waterfall or in the waterfall itself. Don't risk your life.
Trail Description: Enjoy a hike over rolling hills and through hemlock and mixed hardwood forests as you make your way to Hackers Falls. This waterfall has a fan shape as it slides across a steep, but short, drop. Hackers Trail terminates at the Buchanan Trail, 0.4 mile from the Cliff Park trailhead. Over eight miles of trail can be connected together in the Cliff Park area to fill the entire day.


Other Information:
There is a restroom located at Raymondskill Falls parking area 300 feet west of the Hackers parking area.
There is no drinking water available at this location.
Other trails in the Cliff Park area:


Last updated: January 14, 2022