Cliff Trail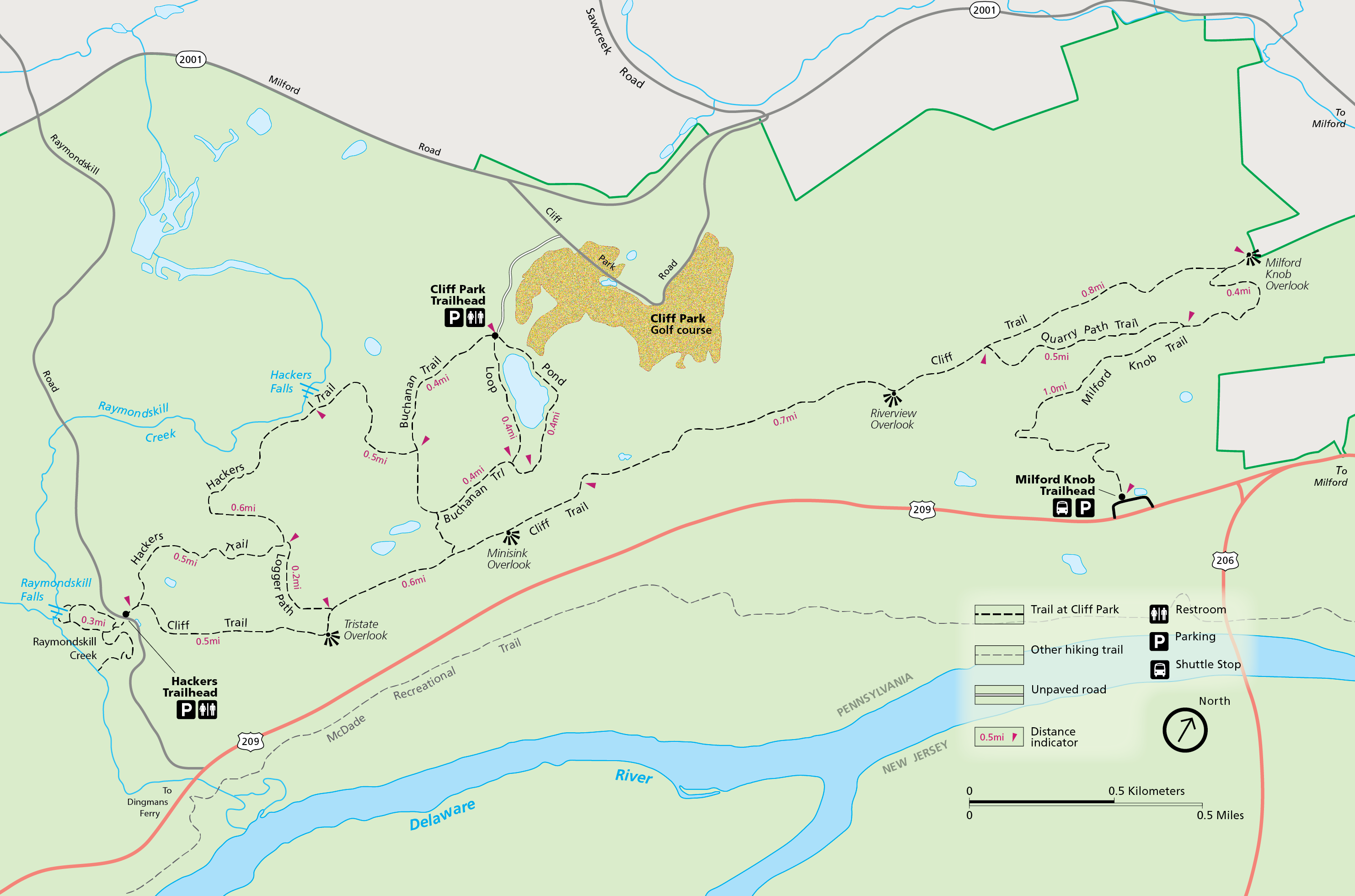 Trail Information
Length: 2.8 miles
Type: Out and Back
Difficulty: Moderate
Blaze: White
Elevation Change: 390 feet
Trailhead Location: Directions to Raymondskill Road trailhead or use coordinates of 41.290328720098884, -74.84014455692619 in your GPS device.
Trail Description
The Cliff Trail offers some of the most spectacular overlook views in the recreation area of the serpentine Delaware River valley from atop the Raymondskill Ridge. Four magnificent overlooks line this trail. These views were so inspiring to early film makers that several westerns were filmed using this magnificent scenery as stand-ins for the landscapes out west.
Other Trails in the Cliff Park Area
Last updated: November 4, 2022