Raymondskill Creek Trail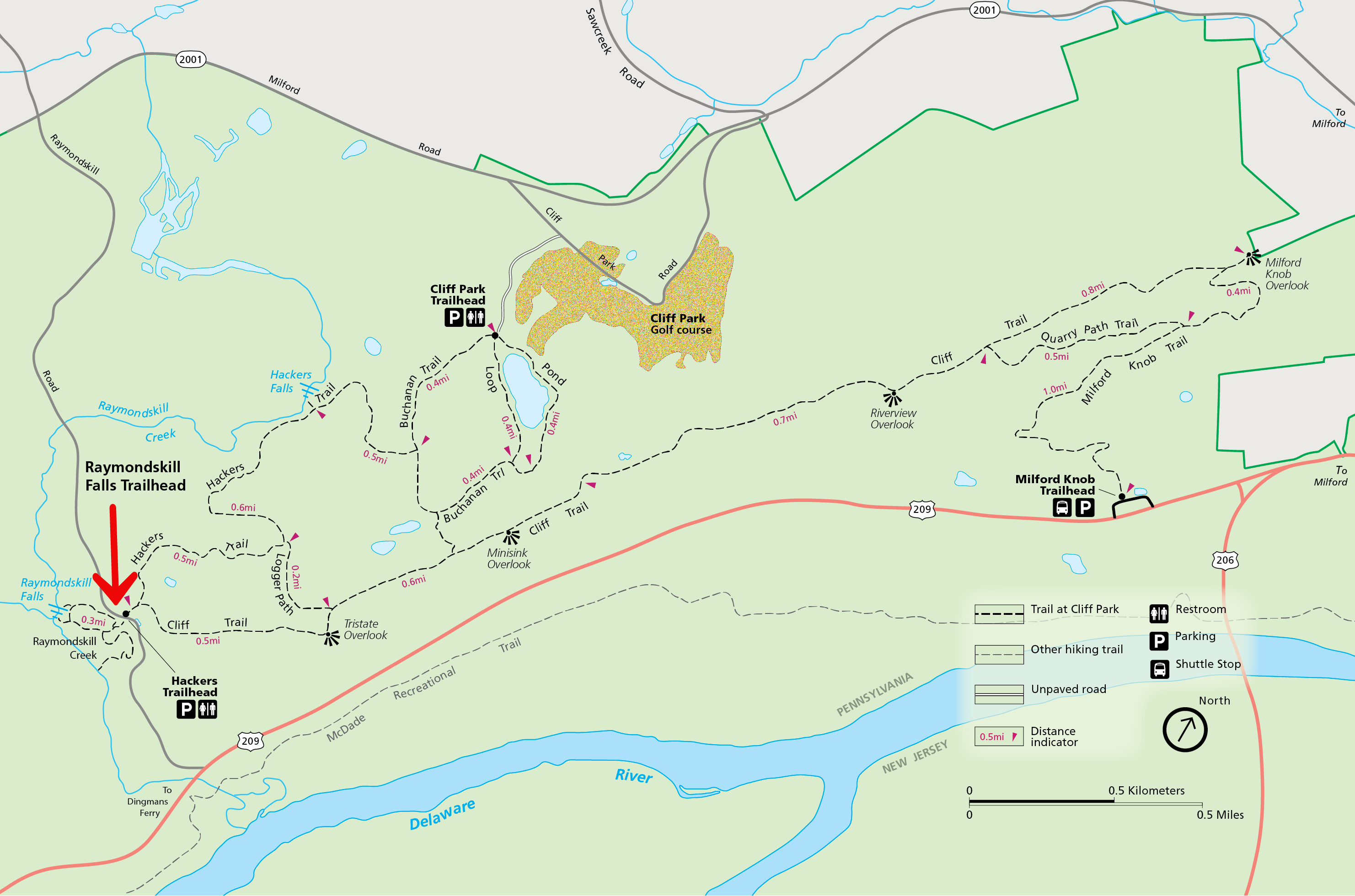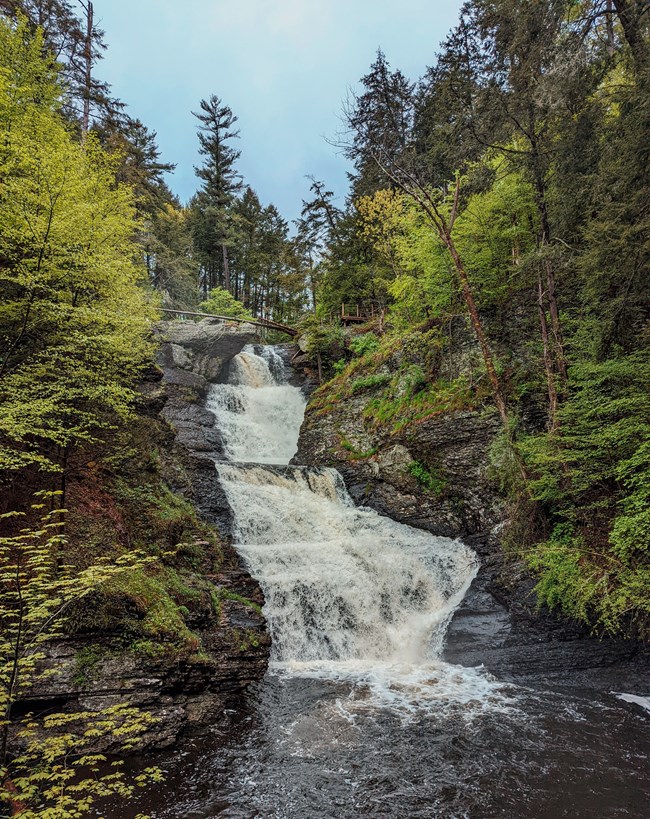 Trail Information:
Length: 0.3 mile
Type: Loop; Out and Back spur
Difficulty: Easy to Moderate
Elevation Change: 178 feet
Trailhead Location: directions to Raymondskill Road trailhead
Other Information: Restrooms located in upper lot.

Please Note: Raymondskill Falls Trail is accessible by shuttle bus only on weekends and holidays from 10 am to 4 pm. The parking area for the free shuttle is at the Milford Knob Trailhead/North Contact Station.
Restrictions:
Swimming and wading are not permitted within 50 feet upstream of waterfalls or in the waterfalls themselves.
Pets are not permitted on the trail.
Food, picnics, and alcohol are prohibited at this site.
Trail Description:
The three-tiered Raymondskill Falls is the tallest waterfall in Pennsylvania. If you add the height of each cascade together, the waterfall is only a few feet shorter than Niagara Falls. While the trail is short, it is fairly steep and uneven. The upper viewing area provides a view of the upper pool and its large cascade. The lower viewing area provides a great photo opportunity of the falls.

A spur off the main trails provides a quarter-mile, one-way walk to Raymondskill Creek. This trail spur is open from Fall to Spring, and does not lead to the bottom of the falls.



Other trails in the Raymondskill Falls area:
Last updated: August 16, 2023