The Ledges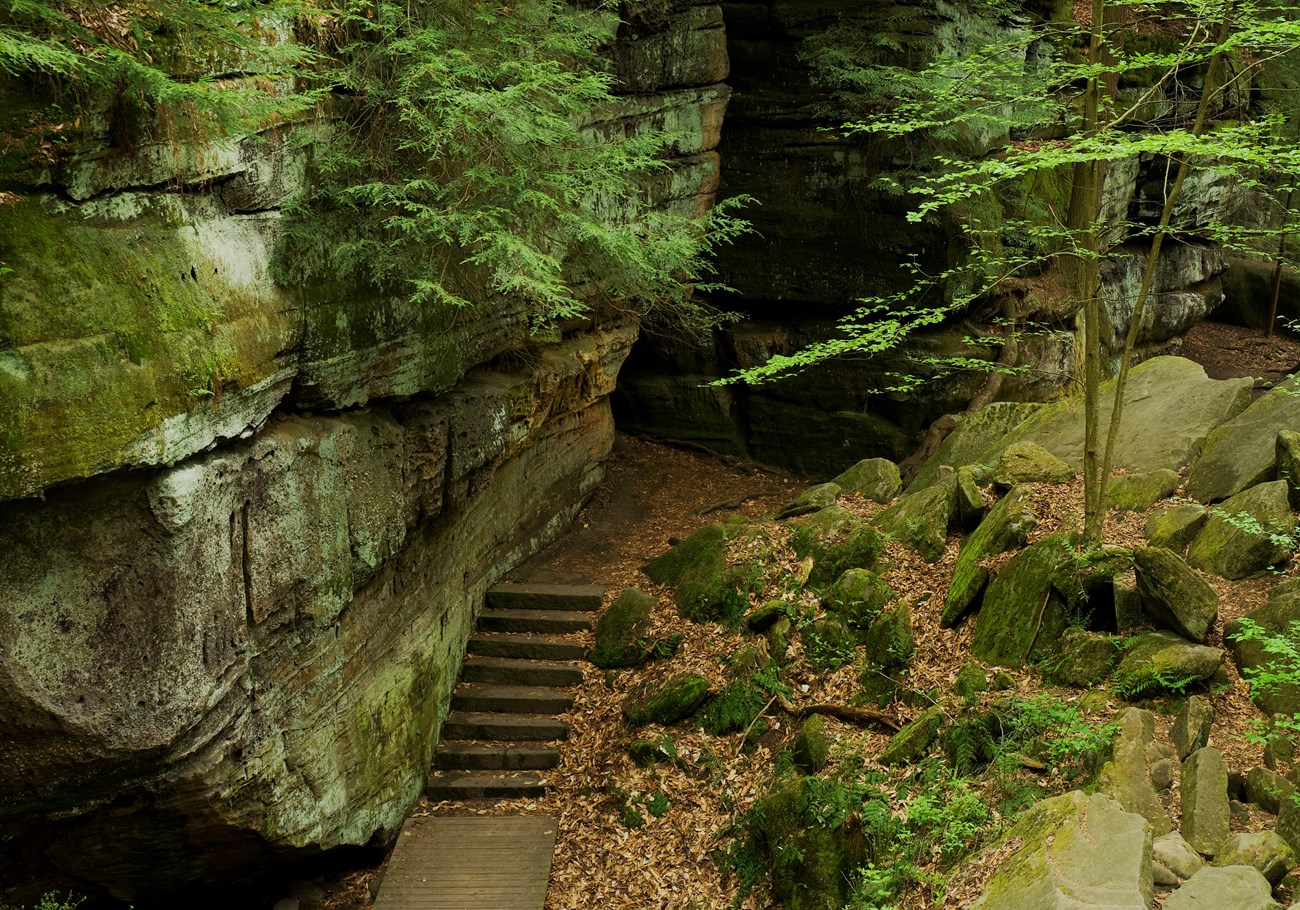 The Ritchie Ledges are witnesses to change - from creation out of Sharon Conglomerate millions of years ago, to landscapes wrecked by humans and to preservation today. The Ledges drew many visitors in the 19th century who came here to recreate and play. One of those, wealthy industrialist Hayward Kendall, purchased the area and set it aside to become the Virginia Kendall Park. Today, the ledges is a favorite for many, to hike, play in the field, and enjoy the sunset at the overlook.
Tips for a great visit to The Ledges
The trail around the Ledges is 1.8 miles and connects to a larger network of trails in the Virginia Kendall area.
The trail is not accessible to visitors with mobility impairments.
The Ledges area has a covered shelter available through a reservation system.
There is typically parking available in the large lot adjacent to the shelter and trailhead. Additional parking and access to the area's trail system can be found at Kendall Lake and the Octagon Shelter.
Recommended Hikes
Ranger-led Hikes & Events
Join us on a ranger-led hike at the Ledges during the summer. Explore the rich human and geologic history of stunning sandstone cliffs and the surrounding environment.
Last updated: September 8, 2023