Explore the Kendall Lake Area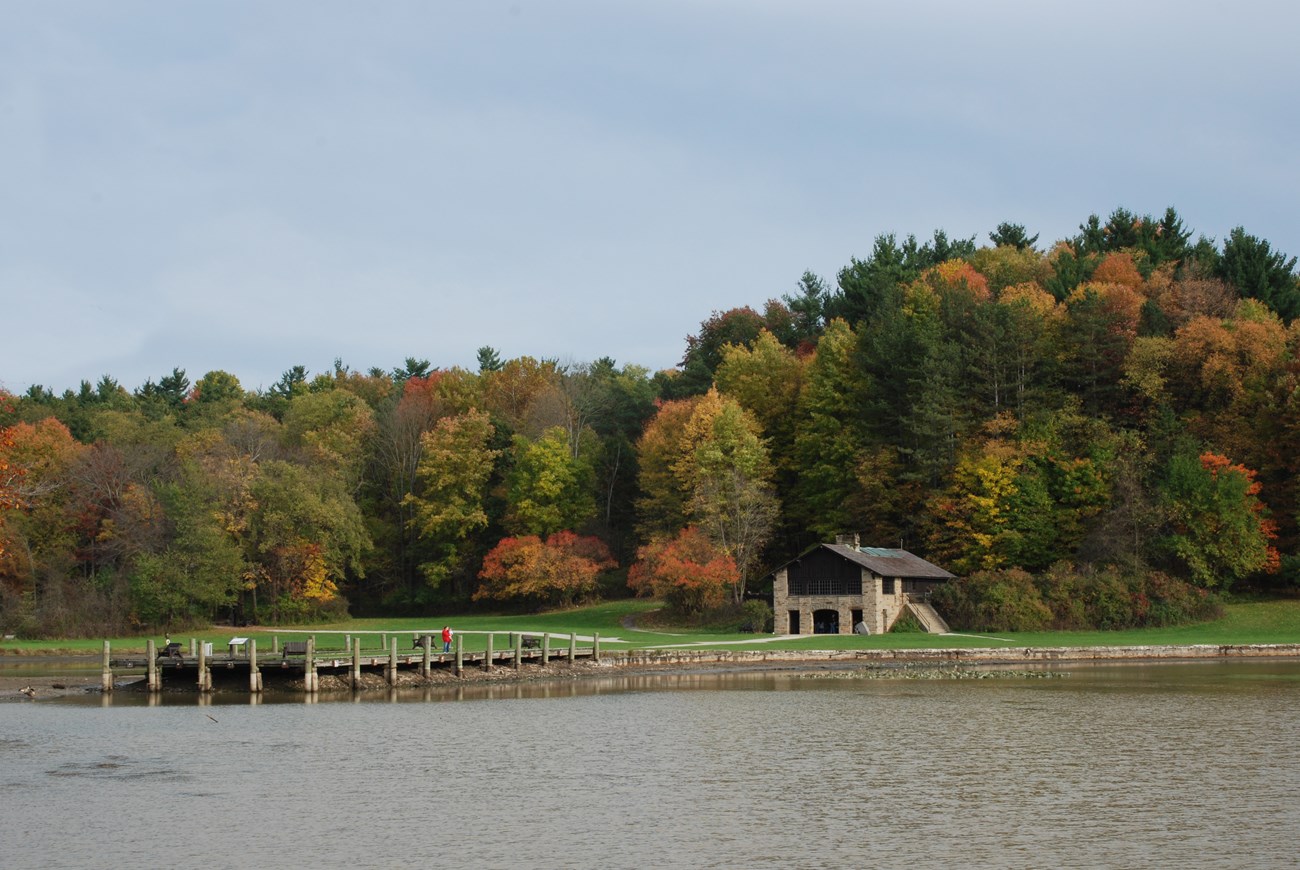 On crisp autumn days, runners train on the network of trails surrounding Kendall Lake and Kendall Hills. Photographers angle for the best views of the fall colors. Dog walkers smile as they rein in the enthusiasm of their furry companions. Once winter snow arrives, the hills are dotted with people sledding and snowboarding. Experienced cross-country skiers glide into the woods to tackle the nearby trails. Spring brings the birdwatchers looking up into the trees for colorful migrants. During the summer, anglers fish from the pier at Kendall Lake Shelter. Photographers stalk butterflies that dart between meadow flowers. History buffs marvel at the enduring legacy of the Civilian Conservation Corps.

Visitors have been enjoying the Kendall Lake area since the 1930s. While some recreational activities have changed over time, it continues to provide options to suit varied interests. Use these links below to plan your visit and learn about local history.
Last updated: September 21, 2021