Natural Features & Ecosystems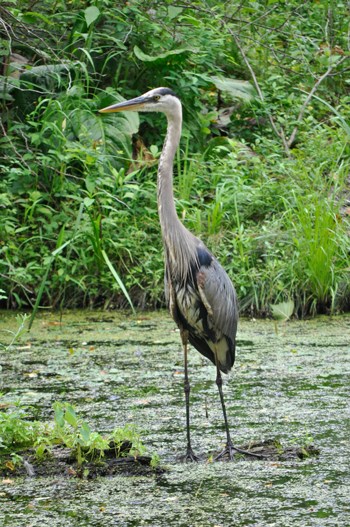 An Improved Cuyahoga Ecosystem Flourishes
The history of the Cuyahoga River has been dramatic in scope. The American Indians used the river as a trade route for thousands of years and referred to the river as the "Ka-ih-ogh-ha" or crooked river. Early settlers of the Western Reserve viewed the rapidly falling river as unsuitable for travel but harnessed it as a source to fill the Ohio and Erie Canal built in 1827. The canal brought industrialization to Northeast Ohio but the rapidly developing industrialization came at a cost.
Today the health of the Cuyahoga River is a work in progress. There has been a strong effort to monitor water quality and the key habitats. A focus of the ongoing surveys is to analyze wetlands and neighboring tributaries. These surveys provide valuable insight as to the health of the of plant and animal communities within the river, and the immediate surrounding areas in and adjacent to Cuyahoga Valley National Park.
Click the links below to learn about our ecosystems!


Last updated: June 7, 2018