Basic Information
COVID-19 Safety Protocol
Learn how to keep yourself and others safe while you visit the park
COVID-19 Safety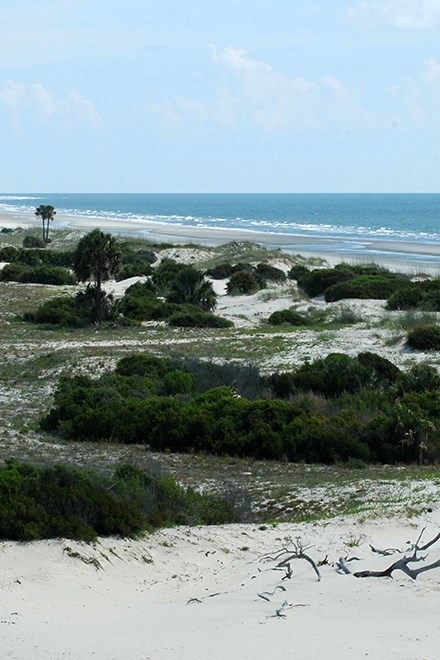 Cumberland Island is located six miles east of St. Marys, Georgia, and is only accessible by boat.

A concession operated passenger ferry departs from downtown St. Marys. Days and times of operation vary seasonally.
Operating Hours & Seasons
Reservations for the ferry are recommended
Cumberland Island Ferry
The ferry does not transport pets, kayaks, or cars. Charter services are available through NPS concessionaire.
Call to book your private charter 912-882-4452
Check in begins at the Visitor Center 1 hour before departure time. All reservation holders must check in. Any reservations not checked in 30 minutes prior to departure are subject to cancellation.
Private boats can dock - 7 days a week - on the north end of Sea Camp and Dungeness docks, except as marked. All of Plum Orchard dock is open and usable. Space is limited and all docking is first come, first serve. There is no overnight docking.
There are over 50 miles of trails and roads as well as 18 miles of beach. Hiking, biking, camping, birdwatching, and beachcombing are popular activities on the island.
There are no amenities on the island beyond the restrooms and water fountains. You should bring lunch and water bottles to refill. There are no trash cans on the island. Please practice Leave No Trace ethics and pack-out what you pack-in. Be Ready!
Last updated: October 18, 2021