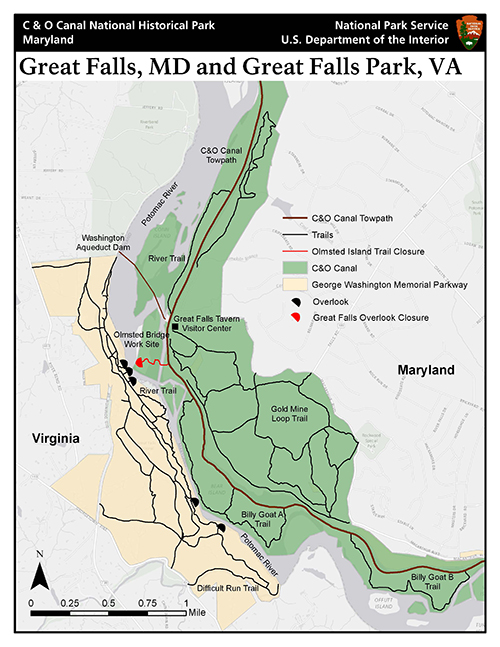 Olmsted Island Bridge to Close mid-February
Great Falls Overlook to close during construction
Starting mid-to-late February, the Olmsted Bridge and Great Falls Overlook will be temporarily closing near the Great Falls Tavern visitor center near Potomac, MD
for repairs that will improve our visitor and staff safety and better protect park resources.

Work on the bridge and overlook is expected to to last 90-120 days with completion and re-opening in late June. Future press releases will communicate the exact closure date and construction progress. Completion of construction may be impacted by weather conditions.
Go to the Olmsted Bridge Closure page to learn more about the construction that will be taking place and the history of the bridge and project.
You can also read the initial
Olmsted Bridge Closure Press Release
.