News Release
Cape Hatteras National Seashore urges visitors to check conditions before heading to beach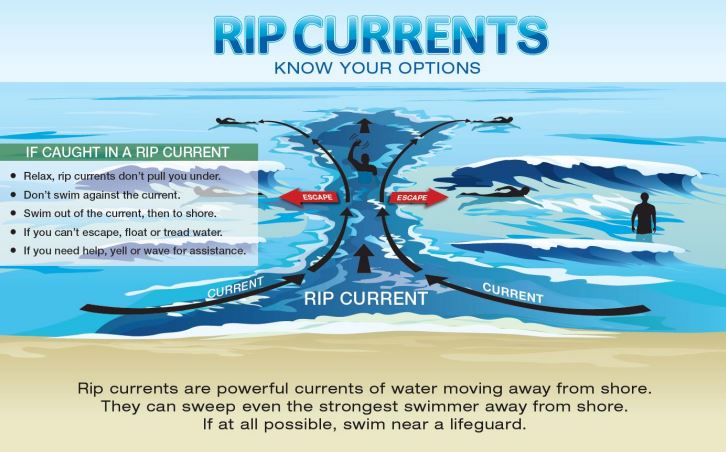 News Release Date:
April 16, 2022
Contact: Michael Barber, 252-270-5389
MANTEO, N.C. — Cape Hatteras National Seashore (Seashore) urges visitors to check rip current and beach condition forecasts before heading to the beach.

Beach Forecasts and Text Alerts
The daily beach forecast by the National Weather Service (NWS), located at www.weather.gov/beach/mhx, includes rip current risk levels and information about other hazards at the beach. Outer Banks and Seashore visitors are also encouraged to sign up for text alerts from lifeguards, ocean rescue agencies and the NWS by texting "OBXBeachConditions" to 77295.

Rip currents
Rip currents are powerful currents of water moving away from shore. They are responsible for numerous water rescue attempts along the North Carolina coast every year.

Lifeguard Beaches
Lifeguard beaches are the safest places to swim at the Seashore. There are four beach locations that are staffed with lifeguards from Memorial Day weekend through Labor Day (9 a.m. to 5 p.m.). The locations of the four lifeguard beaches are:

Ocean and Beach Safety Tips
Bring something in the water with you that floats.

Rather than struggling through a rip current and exhausting yourself, bring something into the ocean that floats and easily float away from the rip current. Float don't fight.

Swimming in the Atlantic Ocean is not the same as swimming in a pool or a lake. Ocean swimming can be very physically taxing and may exacerbate underlying medical issues in older swimmers.
A perfect day on the beach doesn't always mean that it's a perfect day in the ocean. If in doubt, don't go out.
Never swim alone. Swim with a buddy and have adult supervision for all children. Have someone on shore keep an eye on you while you swim/surf/wade in the water.
Remember, many people drown while trying to save someone else from a rip current. Use flotation and make safe choices.
Be aware of additional hazards, such as lightning, high surf and shore break. Learn more at www.lovethebeachrespectheocean.com.
Avoid wearing shiny objects that may attract sharks and other fish.
Avoid swimming where danger is present: in rough seas; inlets; around fishing piers and surfers; at night; or during thunderstorms.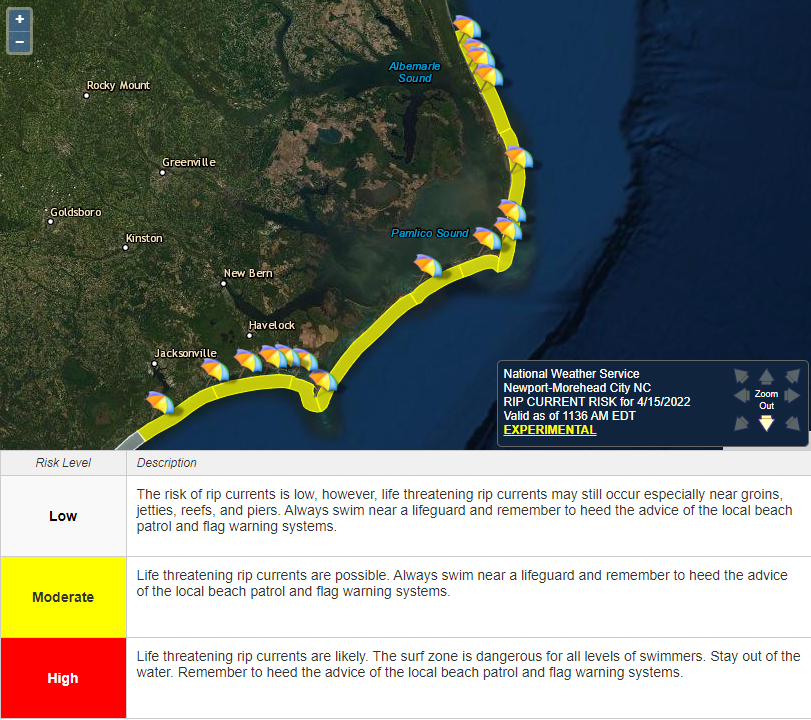 Last updated: April 15, 2022