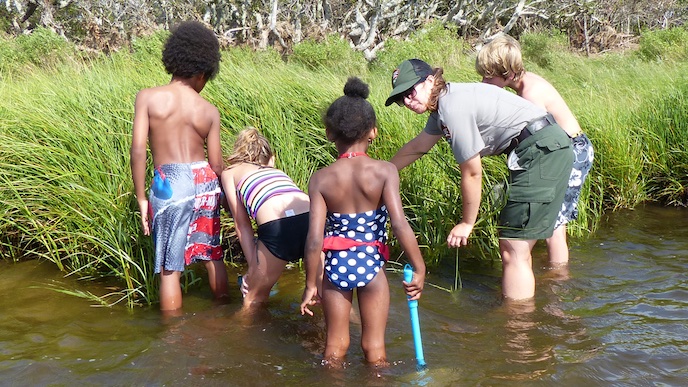 Ranger programs and special events are available at various locations throughout the park during the spring, summer, and fall. These programs and events range from guided tours of Bodie Island Lighthouse to learning how to seine. Use the calendar below to access our current schedule of events.
You can also check out the
park newspaper
for the summer program schedule.