Place
Old Lighthouse Beach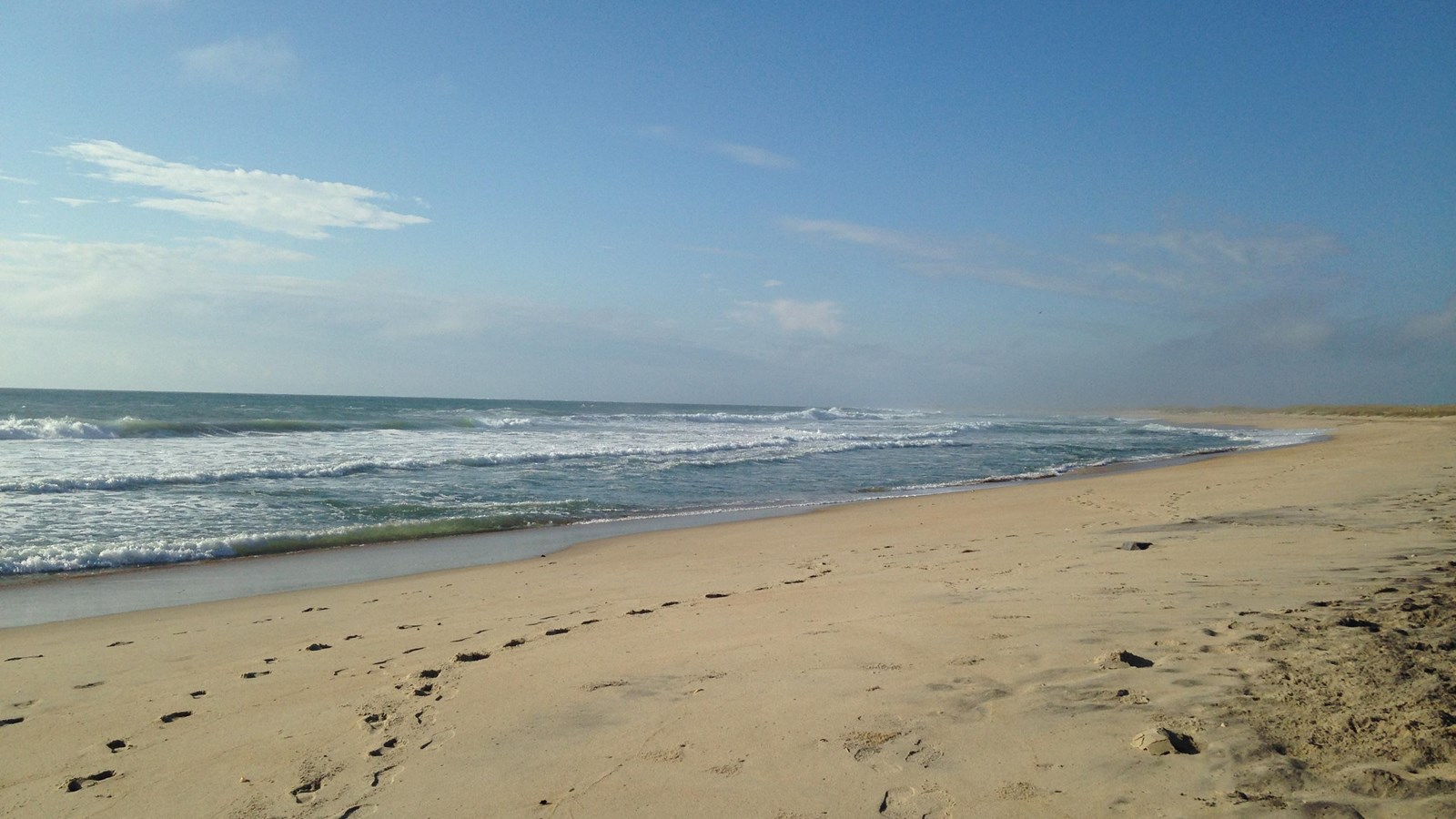 Significance:
Lifeguarded Beach
Beach/Water Access, Cellular Signal, Information Kiosk/Bulletin Board, Parking - Auto, Parking - Boat Trailer, Parking - Bus/RV, Scenic View/Photo Spot, Toilet - Vault/Composting, Trash/Litter Receptacles
Avid Outer Banks Surfers and sightseers alike are familiar with Old Lighthouse Beach, a stretch of sand in the heart of Buxton that was once the sight of the Cape Hatteras Lighthouse. Convenient and renowned for its good shelling and great waves, during a typical Hatteras Island summer's day, it's not unusual to see dozens of visitors with boards and board shorts scoping out the scenery.
Every type of beach goer will find a reason to fall in love with one of Buxton's most historically popular beaches. Visitors with limited mobility or with lots of gear to bring along will enjoy the convenience of the parking area, literally located just yards away from the ocean. The same flat stretches of shoreline which caused the lighthouse's relocation also provide an easy pathway to the water, with no dunes to climb.
Lighthouse lovers will also want to make a trek to the original location, which is designated by a circle of granite stones marking the original perimeter of the lighthouse's base. Most visitors are surprised at both the lighthouse's former proximity to the ocean, and the wide expanse of land from its old location to its new one - clear evidence of the dedicated and painstaking efforts that were involved in such a huge and long move.
Beachcombers will also enjoy this stretch of Hatteras Island seashore, as the same jetties that pump up the ocean waves also allow for large deposits of shell piles on either side of the barrier. While beachcombers may have to root to find small prize shells, like augers or tiny olive shells, this is an ideal locale to load up on big clam shells and mollusks, scallops and even occasional whelks.
Last updated: March 23, 2021