Pets

Pets are wonderful animals that give comfort and companionship. However, a national park is not the best place for them. They may chase, scare, or transmit diseases to wild animals. Many pets leave behind a "predator" scent that can linger in the area for long periods of time and can disrupt or alter the behavior of the native animals this park has been set aside to protect.
If you choose to bring a pet to the park, please observe the following regulations:
Pets are permitted on all paved surfaces in the park: campgrounds, parking lots, paved roads, paved viewpoint areas, on the paved trail between Sunset Point and Sunrise Point, and on the paved Shared Use Path between the park entrance and Inspiration Point.
Pets are not permitted on unpaved trails or viewpoints, in public buildings or on public transportation vehicles. These regulations also apply to pets that are carried.
Pets must be on a leash at all times; the leash must be no longer than 6 feet.
Pet owners may not leave pet(s) unattended or tied to an object.
Pets may not make unreasonable noise.
Pet owners are required to pick-up after their pets (excrement and other solid waste).
Pet owners not adhering to regulations may be cited (minimum fine is $75). 36-CFR 2.15 provides more details concerning pets within National Park Service areas.
Kennels near Bryce Canyon are located in Panguitch (30 mi, 48 km), Richfield (100 mi, 160 km), Cedar City (85 mi, 136 km), and Kanab (74 mi, 119 km).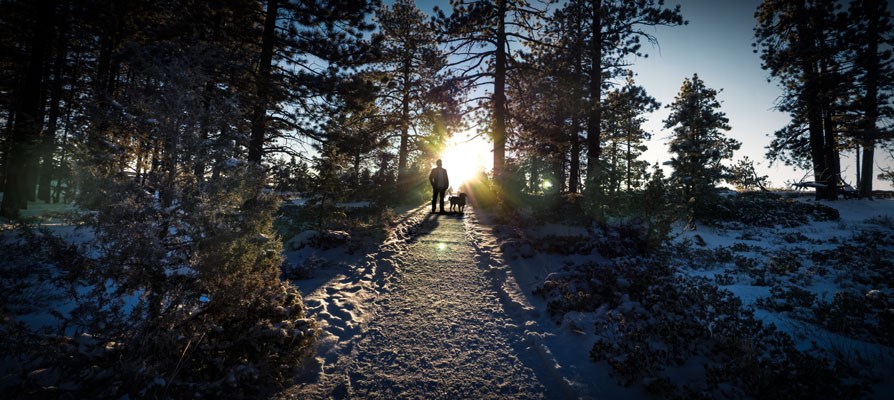 Last updated: July 27, 2017