Current Conditions
Alerts
Caution
Due to bear activity, the Sheep Creek campsite is closed to overnight use until further notice.
---
Current Weather Conditions
For the latest weather forecast for Bryce Canyon and the surrounding region, please click here.

Road, Campground, and Trail Conditions
Sunset and North Campground Construction
Expect potential noise, dust, and some short delays in certain portions of Sunset Campground due to construction.
If you have a reservation please see the campground host to ensure your site has not been changed. Thank you for your patience. We apologize for any inconvenience.
Paving of Sunset and North Campground roads is scheduled to begin on June 1, 2018, Sunset CG will close first and then reopen, then North GC will close. Campground reservations will only be accepted for the month of May. Reservations will be made available on a campground-by-campground basis as construction is completed. Visit recreation.gov for current reservation availability.

Inspiration Point Construction
Inspiration Point Walkway and wall support work during summer of 2018.

Sheep Creek Connection Trail Damage
Due to heavy rains, the junction of the Under-the-Rim Trail and Sheep Creek Connector trail has been severely washed out. Hikers will need to utilize a map to navigate.

When Thunder Roars, Go Indoors!

Lightning is a year-round possibility, but it's most common (and most dangerous!) during summer thunderstorms in July and August.
Click Here
for more information.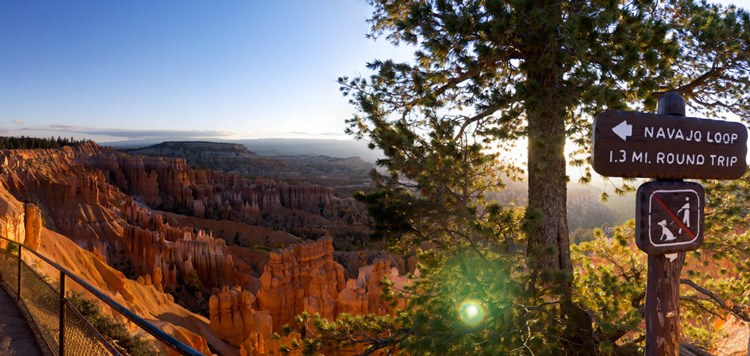 Last updated: November 16, 2017