Places To Go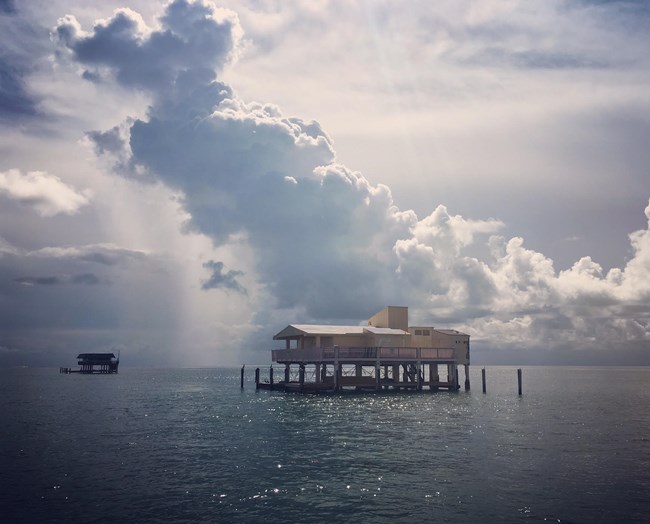 Explore 173,000 acres of aquamarine waters, emerald islands and vibrant coral reefs. Encounter the scenery, wildlife, history and other amazing resources of the park at the following locations:


Boca Chita Key – the most visited island in the park. The iconic and historic lighthouse, built by Mark Honeywell in the late 1930s, is located here. The lighthouse was never meant to guide ships to safe passageways yet draws them instead to the beauty and wonders of the park.
Elliott Key – The largest island in the park. It was once a thriving community of pioneers engaged in pineapple farming, sponging, wrecking and other pursuits. Today the island offers camping, picnicking, swimming, wildlife watching and a hiking trail.
Dante Fascell Visitor Center, Gallery and Museum - many boat tours, programs and events begin here, the museum highlights park ecosystems with exhibits, sound and video, and the gallery includes the work of contemporary local artists inspired by the beauty of the park.

Jones Family Historic District and Lagoon - the former home and farm of Israel Lafayette Jones and his family, is listed on the National Register of Historic Places. Jones Lagoon, nearby, is a wonderful place to paddle.
Maritime Heritage Trail - The romance of shipwrecks always captures the imagination. This underwater trail offers exciting opportunities to snorkel and explore the remains of shipwrecks in a beautiful natural setting.

Stiltsville – Submerged lands in the northern part of the park containing historic houses built on stilts beginning in the 1930s.


Last updated: March 24, 2021