Boca Chita Key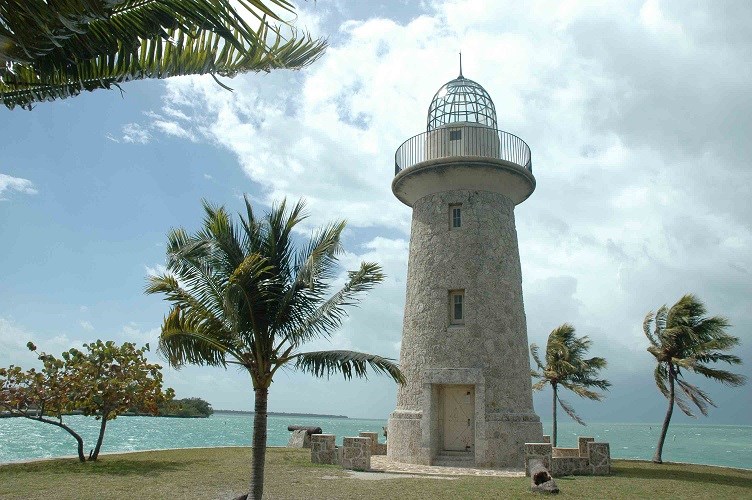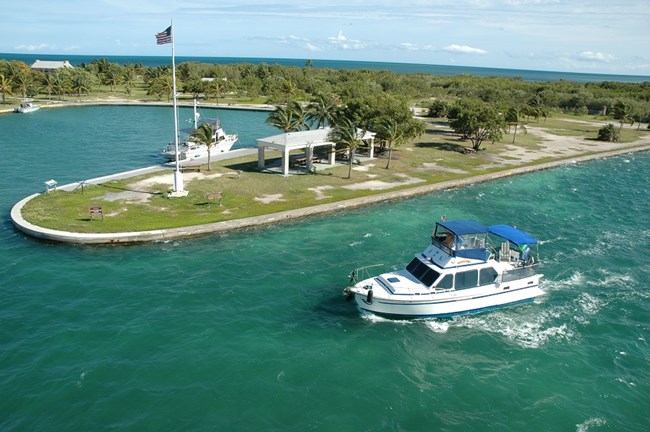 The iconic and historic lighthouse, built by Mark Honeywell in the 1930s, guides boats to the beauty and wonders of the park. Boca Chita is the most visited island in the park.
Please pack out all trash.
There is no drinking water or electricity, sales facilities, sinks or showers.
The key includes a campground. An overnight docking fee of $35 is assessed between 6 p.m. and 6 a.m. Fees must be paid using your mobile phone and Scan & Pay. Download the free Mobile App - Recreation.gov
Fees are required year round.
The cleated bulkhead is the only area for boat docking. Boats may raft no more than two deep.
Pets, with the exception of service animals, are not permitted on the island or boats in the harbor.
The observation deck of the 65 foot tall lighthouse provides a fantastic view of islands, bay, ocean and Miami skyline. If park employees are around they may be able to open the observation deck for viewing.
A half mile hiking trail starts just east of the restrooms. The trail continues to the south end of the island and emerges near the pavilion.
Mosquitoes are present year round.
The harbor entrance at low tide is approximately four feet. Deep draft vessels should exercise extreme caution. Low tide is calculated by adding one hour and forty-three minutes to low tide at Government Cut in Miami.


Last updated: March 30, 2022