Elliott Key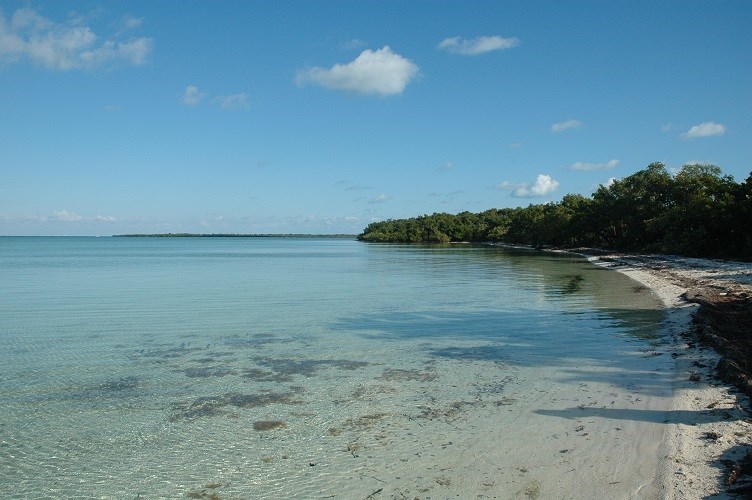 The largest island in the park was once a thriving community of pioneers engaged in pineapple farming, sponging, wrecking, and other pursuits. Today the island offers camping, picnicking, wildlife watching and a hiking trail. There are no ferry services to the islands.
Camping - the campground is located on the Biscayne Bay side. There is an overnight docking fee of $35. Fees are due year round and must be paid using your mobile phone and Scan & Pay. Download the free Mobile App - Recreation.gov
Picknicking - tables and barbecue grills are available in the campground and marina.
Restrooms - cold water showers are available. Fresh drinking water is located outside the building. It is recommended that you bring your own fresh water, just in case the generator breaks down.
Hiking - a mile-long loop trail starts near the campground. Also, "Spite Highway" runs approximately six miles down the center of the island. It affords a good opportunity to see a variety of habitats in the martime forest.
Fishing - permitted from the maintenance dock (south of the harbor) or from the shoreline outside of the no-wake zone. Fishing regulations apply.
Things to Remember -
Mosquitoes and no-see-ums (biting midges) are prevalent year round.
Pack out all trash.
There are no sales facilities
Elliott Key harbor is approximately 2½ feet at low tide. Low tide is calculated by adding three hours and 25 minutes to the low tide at Government Cut.
Boats may dock among 33 slips.
Pets on a leash are permitted in the developed areas of Elliott Key. Pets may not be left unattended.


Last updated: July 16, 2023