Glenn Springs Road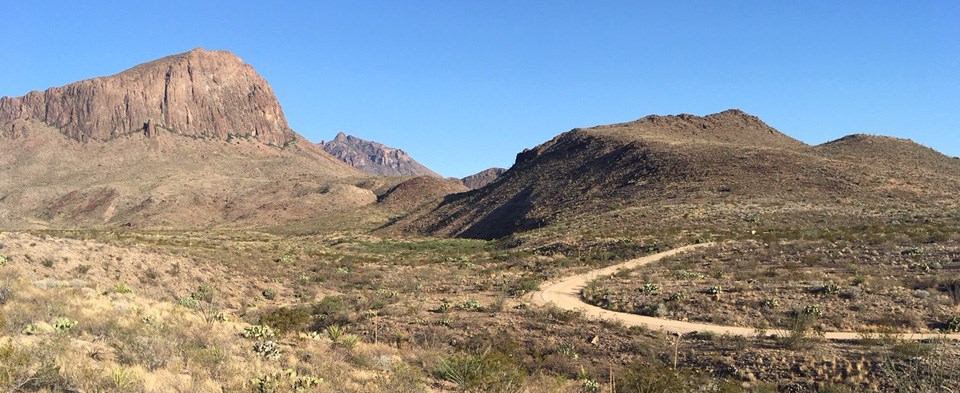 The Glenn Spring Road skirts the east side of the Chisos Mountains, then bounces over the southwest corner of Chilicotal Mountain to Glenn Springs, a lush desert spring. Here in 1914 a large candelilla wax camp was constructed, and in 1916 raided by Mexican bandits.
The numerous dry washes along this road may become extremely rough after heavy rains, making four-wheel drive necessary. As it descends from Glenn Springs to the River Road, it generally becomes smoother. A number of very popular primitive campsites (permit required) along the road provide for isolated camping opportunities for those with rugged vehicles.
The Glenn Springs Road provides access to two additional primitive roads that wind through rugged desert to the eastern flanks of the Chisos Mountains.
Pine Canyon Road
Begins 2.5 miles along the Glenn Springs Rd. 4 miles long.

From the Glenn Springs Road this short road climbs gradually through scenic desert towards the entrance of Pine Canyon and provides access the Pine Canyon Trail (4 miles round trip hike).
Juniper Canyon Road
Begins 7 miles along the Glenn Springs Rd. 5 miles long

From the Glenn Springs Road this rocky route leads to the junction of the Juniper Canyon Trail and Dodson Trail. A storage locker at the end of the road is often used to cache water for hikers using the Outer Mountain Loop Trail. This road is very rocky and rough, and usually requires 4WD.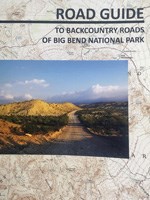 Road Guide
Guide to Backcountry Roads of Big Bend National Park
Now available through the Big Bend Natural History Association bookstore, this 25-page, full-color guide to the highlights and natural/cultural history of Big Bend as experienced along the backcountry roads. Thoroughly revised mile by mile, this new edition now includes GPS coordinates as well as mileage logs along with information for mountain bikers, color photographs throughout, maps of the Glenn Spring and Mariscal Mine historic areas, and more roads!
Last updated: August 28, 2020