Primitive Dirt Roads In Big Bend National Park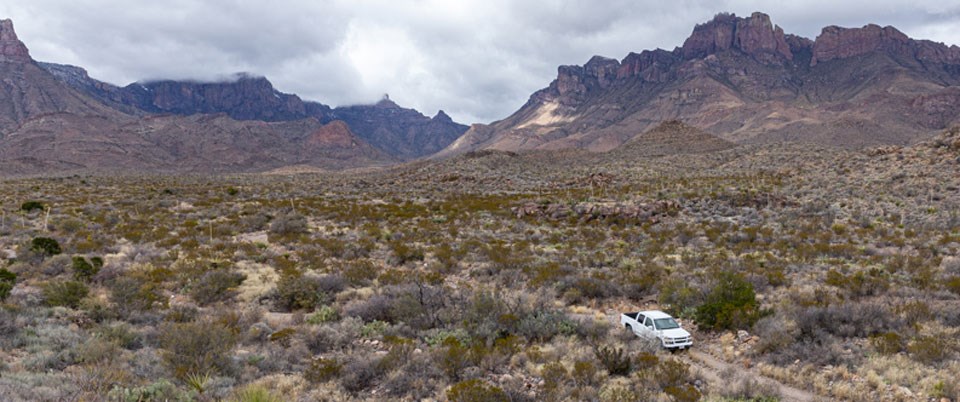 If you have a high-clearance, four wheel drive vehicle, Big Bend's primitive dirt roads provide many opportunities to get off the beaten path and explore the remote corners of this park. Some of these roads traverse bedrock and washes, making them extremely rough. A slow speed is mandatory for safe passage. Be prepared with plenty of water, a jack, and good spare tire. On these isolated, infrequently patrolled backcountry roads, a disabled vehicle can become a life-threatening situation.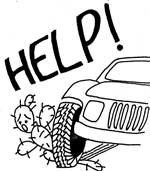 Protect Big Bend. Always stay on established roadways. OFF ROAD DRIVING IS PROHIBITED.
The effects of off-road driving last up to 50 years, and result in compacted soils, heavy erosion, and destroyed vegetation.
Thank you for helping to keep Big Bend National Park's ecosystem healthy.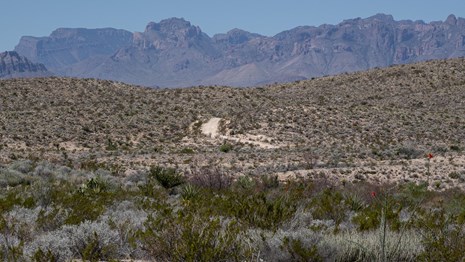 Old Ore Road
Interesting geology and historical sites are among the highlights of this 25-mile rocky, rugged road.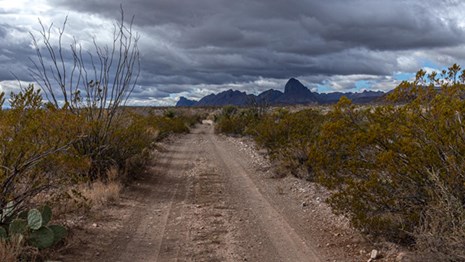 Glenn Springs Road
Explore the desert and enjoy amazing vistas of the eastern side of the Chisos Mountains.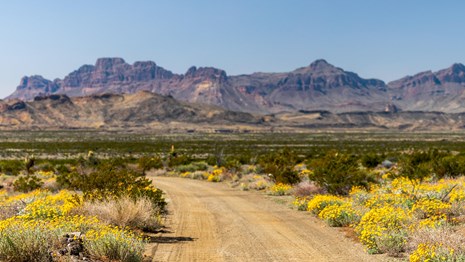 River Road
51 mile primitive route between Rio Grande Village and Castolon. This is the most remote area of Big Bend.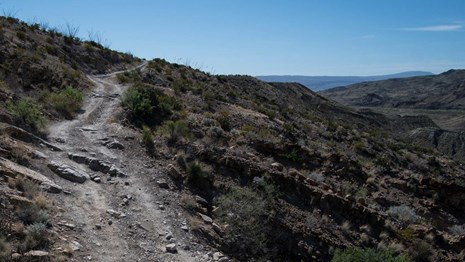 Black Gap Road
Extremely rough, this section of road is NOT maintained, and 4-wheel drive is required at all times. Only for the most rugged vehicles.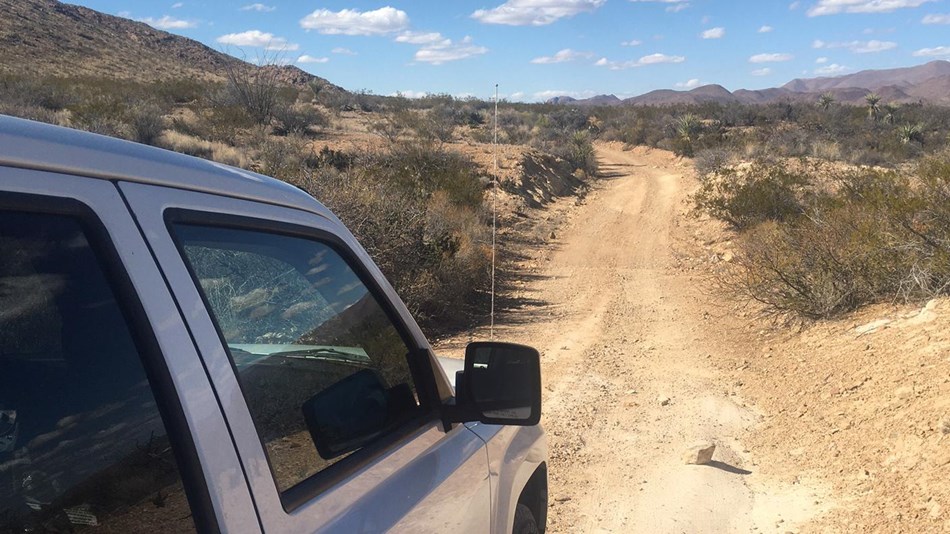 Backcountry Road Safety
Be prepared and equipped. A disabled vehicle on Big Bend's isolated roads can be a life-threatening situation.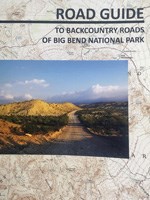 Road Guide
Guide to Backcountry Roads of Big Bend National Park
Now available through the Big Bend Natural History Association bookstore, this 25-page, full-color guide to the highlights and natural/cultural history of Big Bend as experienced along the backcountry roads. Thoroughly revised mile by mile, this new edition now includes GPS coordinates as well as mileage logs along with information for mountain bikers, color photographs throughout, maps of the Glenn Spring and Mariscal Mine historic areas, and more roads!


Last updated: May 25, 2020