Black Gap Road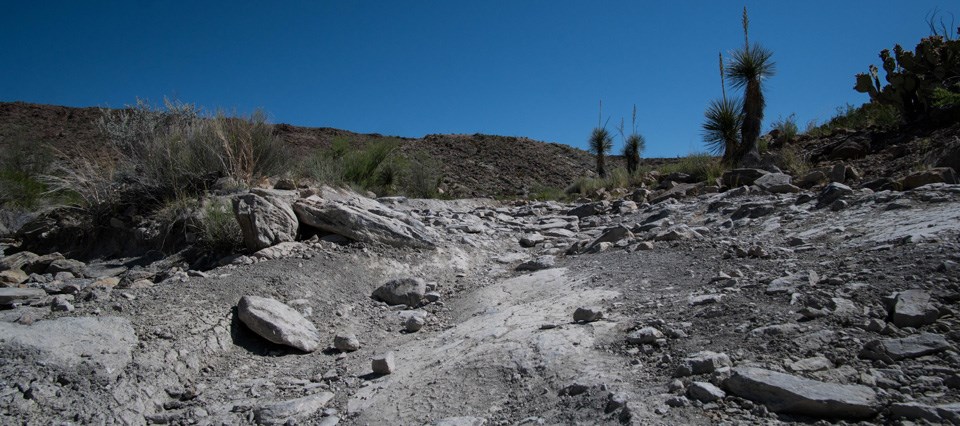 8.5 miles (14km)
This challenging road connects the Glenn Springs Road with the River Road. This road is NOT maintained, and 4-wheel drive is required at all times.

Before heading out on this road, always check your vehicle, and ensure that your are fully equipped to face the challenges of the route or a breakdown in the backcountry. Review the images below for insight into the conditions of this route.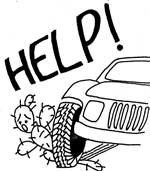 Protect Big Bend. Always stay on established roadways. OFF ROAD DRIVING IS PROHIBITED.
The effects of off-road driving last up to 50 years, and result in compacted soils, heavy erosion, and destroyed vegetation.
Thank you for helping to keep Big Bend National Park's ecosystem healthy.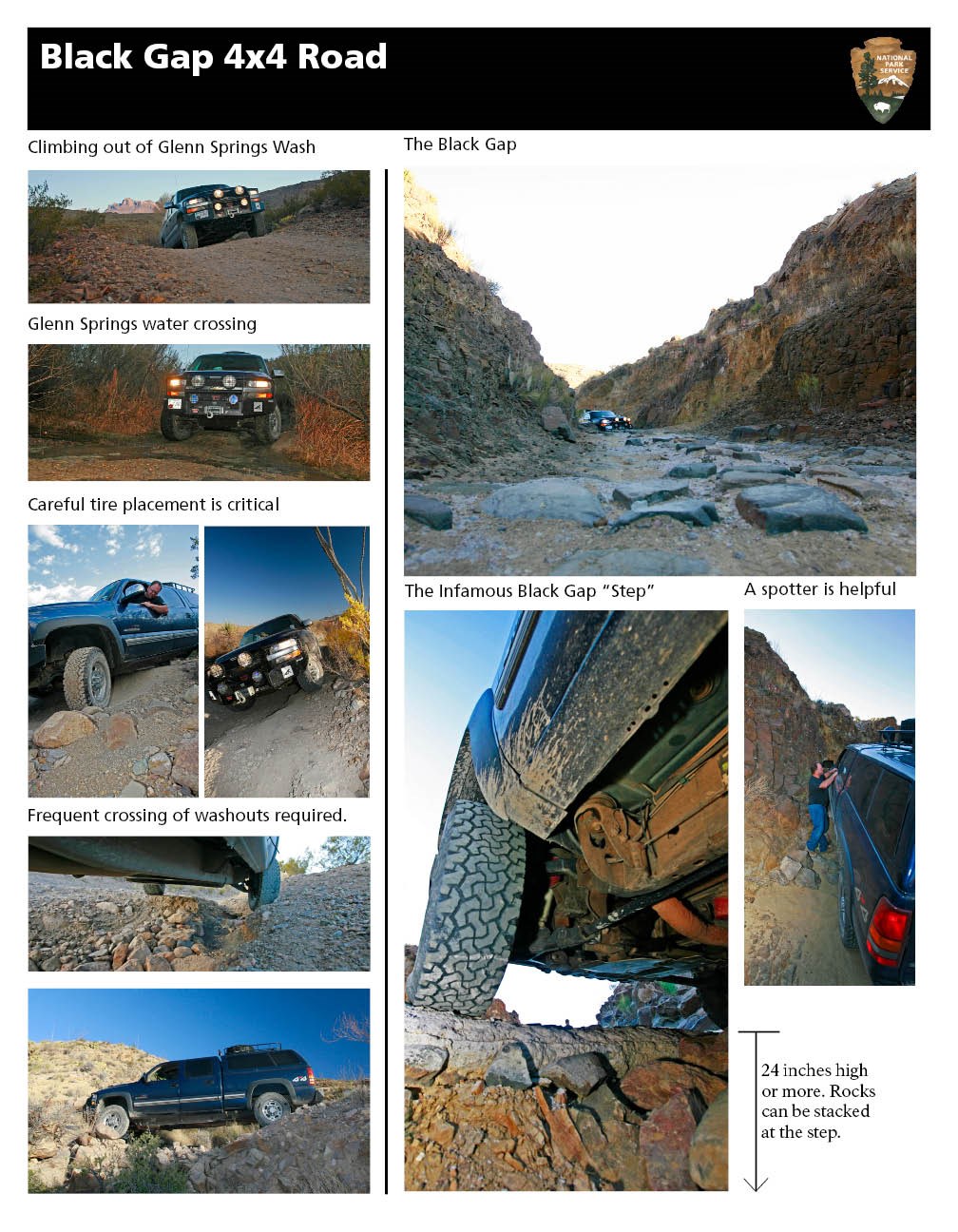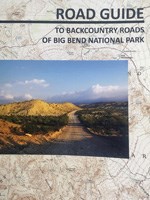 Road Guide
Guide to Backcountry Roads of Big Bend National Park
Now available through the Big Bend Natural History Association bookstore, this 25-page, full-color guide to the highlights and natural/cultural history of Big Bend as experienced along the backcountry roads. Thoroughly revised mile by mile, this new edition now includes GPS coordinates as well as mileage logs along with information for mountain bikers, color photographs throughout, maps of the Glenn Spring and Mariscal Mine historic areas, and more roads!
Last updated: August 28, 2020