Old Ore Road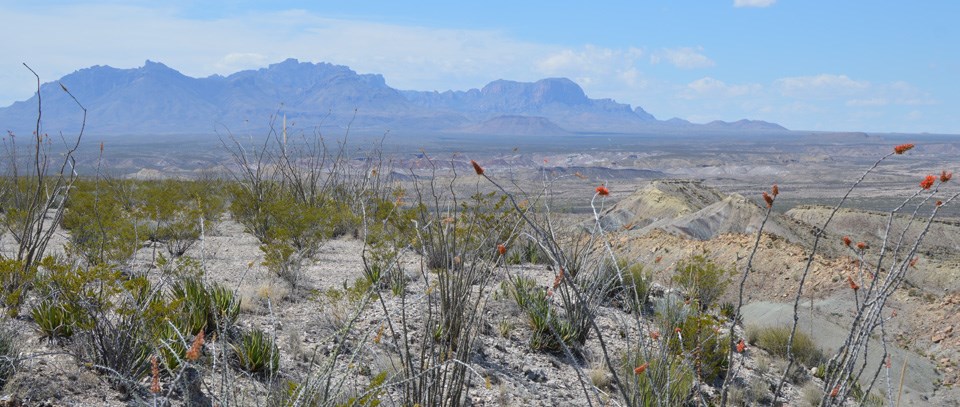 NOTICE: The Old Ore Road is currently in a very poor, unmaintained condition. Travel on this primitive road REQUIRES High Clearance AND true Four-Wheel Drive. It is NOT passable to passenger cars, minivans, motorhomes, and tiny crossover SUVs.

26 miles
Used in the early 1900s to transport ore from Mexican mines to the railroad station at Marathon, the Old Ore Road generally follows the route used by mule and pack trains a century ago. Drivers can access this road from the southern end near Rio Grande Village, or the northern end along the Dagger Flat Road. It takes approximately 3-4 hours to drive the entire road from one end to the other.

The Old Ore Road is very rocky and rough and requires a sturdy vehicle with good tires to negotiate. A variety of primitive roadside campsites (permit required) provide opportunities to spend more time in this remote area. The road has excellent views of the Chisos Mountains across the Tornillo Creek drainage to the west. The colorful geology of Ernst Tinaja, five miles from the southern end of the road, is a popular destination.

You Will Need A High Clearance Four-Wheel-Drive (4WD) Vehicle
A high clearance 4WD vehicle is defined as a SUV or truck type vehicle, with at least 15 inch tire rims or more, with a low gear transfer case, designed for heavier type use than a standard passenger vehicle, with at least 8 inches of clearance or more from the lowest point of the frame, body, suspension, or differential, to the ground, also including a means to mechanically power both, front and real wheels at the same time.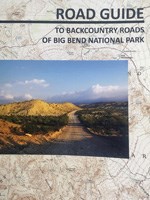 Road Guide
Guide to Backcountry Roads of Big Bend National Park
Now available through the Big Bend Natural History Association bookstore, this 25-page, full-color guide to the highlights and natural/cultural history of Big Bend as experienced along the backcountry roads. Thoroughly revised mile by mile, this new edition now includes GPS coordinates as well as mileage logs along with information for mountain bikers, color photographs throughout, maps of the Glenn Spring and Mariscal Mine historic areas, and more roads!
Last updated: November 8, 2022