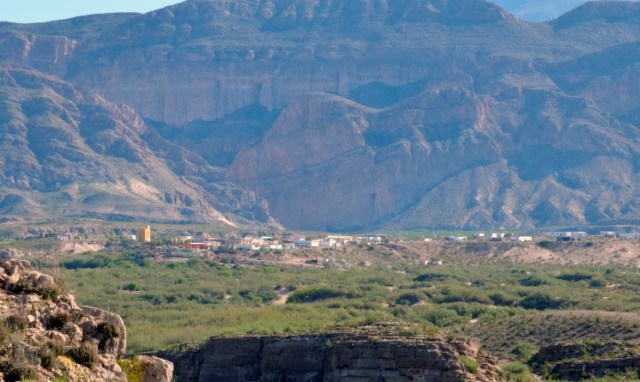 Port of Entry Hours and Passport Requirements
Visiting Mexico through the park's Boquillas Crossing Port of Entry is an option for visitors possessing a valid passport.The Port of Entry is open Wednesday through Sunday, 9:00am-6:00pm (summer), 8:00am-5:00pm (winter). U.S. currency is accepted in Boquillas though visitors are advised to bring smaller bills or rely on Boquillas vendors to provide change for their purchases. The Rio Grande Village Store and the Rio Grande Visitor Center cannot make change for visitors travelling to Boquillas. For more information about restaurants; camping; lodging; local handicrafts; activities, and history visit
Boquillas.org
.
U.S. and Canadian citizens can also present a valid: U.S. Passport; Passport Card; Enhanced Driver's License; Trusted Traveler Program card (NEXUS, SENTRI or FAST); U.S. Military identification card when traveling on official orders; U.S. Merchant Mariner document when traveling in conjunction with official maritime business; or Form I-872 American Indian Card, or (when available) Enhanced Tribal Card. For complete information on travel documents visit the
Western Hemisphere Travel Initiative
webpage.
U.S. and Canadian citizen children under the age of 16 (or under 19, if traveling with a school, religious group, or other youth group) need only present a birth certificate or other proof of citizenship. The birth certificate can be original, photocopy, or certified copy.