Student Information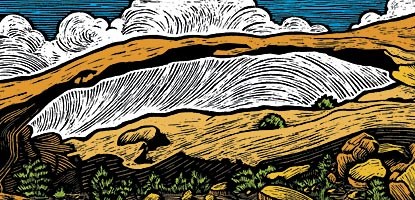 Doing a report on Arches? The Student Information brochure available here provides a great introduction to the park. Covering animals, plants, rocks, interesting park facts and much more, this publication has everything you need to get your project started. Color photos and graphics are also provided. This file requires Adobe Acrobat Reader for viewing.
Download Student Guide to Arches
[5mb PDF file]
Printed copies of this 16" x 17" folding brochure are available by contacting us.
Last updated: February 24, 2015