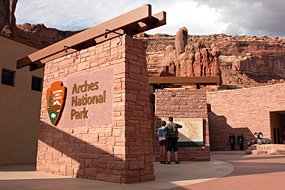 Arches National Park is Open
Arches National Park is open daily. Because of ongoing road work, the park closes Sunday night through Thursday night at 7 pm. The park reopens at 7 am. There are no night closures on Friday or Saturday. Read more about construction projects.

Arches Visitor Center is open daily except December 25. Operating hours change with the seasons. Read more: What time is the park open?